7 Best Places To Have A Destination Wedding
Winter wonderlands, beach getaways, tropical paradises, and cultural meccas are among the finest destinations to host a destination wedding!
The thought of planning a vacation wedding is thrilling. After all, you'll be marrying in one of the world's most gorgeous settings and bringing your closest friends and family to share the pleasure! It's a lovely idea, but where do you get it?
When it comes to choosing a venue for your destination wedding, there are several factors to consider. The distance from home, the climate, the activities, and the scenery are all essential considerations, and you'll want to make sure the site has the amenities and infrastructure to accommodate a bridal party.
Tulum, Mexico
Tulum, a beach town renowned for its laid-back vibes, bohemian boutiques, and beautiful homes, is one of the greatest Riviera Maya options for your destination wedding.
Tulum, contrary to common belief, isn't only about luxury resorts and private clubs (though there are many of those, too!). There are also numerous mid-range hotels and alternative wedding venues. You can have a wedding in Tulum on pretty much any budget if you do your research.
So, if you want to get married among Mayan ruins, cenotes, and some of the world's greatest beaches, Tulum is the place to be.
Ko Lanta, Thailand
If you're searching for a tranquil Asian destination wedding away from the city yet with excellent infrastructure, Ko Lanta, Thailand, is the place to go.
Become one of our 200,000+ monthly readers! Sign up today to receive insider travel ideas and recommendations straight to your email!
This archipelago of islands in the Andaman Sea is mainly undeveloped, yet it provides all of the facilities you might want for your perfect wedding. Not to mention the fact that the area is brimming with romance — imagine laid-back resorts, charming villages, and fantastic sunset beach walks.
Lake Como, Italy
Lake Como is known for its luxurious antique villas, iconic charm, and never-ending beauty, making it one of the most popular destination wedding destinations in the world. Lake Como, which lies at the foot of the Alps, is a location rich in culture, art, history, and, of course, Italian cuisine. So, if they are essential to you, you should absolutely think about it for your wedding!
The experts at Lake Como's villas, hotels, and estates are well-versed in dealing with couples arranging destination weddings, and they are ready to assist with all the details.
Ireland
Ireland is a popular destination for weddings for a reason: the environment is lush green, the people are known for their friendliness, and there are so many locations to choose from. The nation is known for its beautiful cathedrals, but if you want something a bit different for your wedding, there are plenty of ancient estates, castles, and even cliffsides to choose from.
If you're planning an outdoor wedding, keep an eye on the weather, as Ireland is known for its rain!
Portugal
Portugal is a wonderful destination to get married, whether on the beaches of the Algarve, inside a magnificent Lisbon church, in a vineyard, or on a lovely country estate.
The nation is recognised for its distinctive architectural style, vibrant colours and tiles, and exquisite cuisine, but it also has a plethora of fantastic wedding locations and vendors. When it comes to picking a location, organising the wedding, and putting the details in place, you'll have a lot of options.
Big Island, Hawaii
 Hawaii, with its beautiful beaches, tropical ambiance, and breathtakingly magnificent landscape of all kinds, is an ideal location for a destination wedding in the United States.
While there are a few Hawaiian islands that can accommodate you, the Big Island has wedding locations and alternatives that are unique. The Big Island is the largest of the Hawaiian islands, with climates ranging from sandy beaches to rainforests, volcanoes, waterfalls, and even snow peaks, as its name suggests.
There are also a variety of resorts and hotels to select from, with some all-inclusive resorts even offering an on-site wedding planner or coordinator.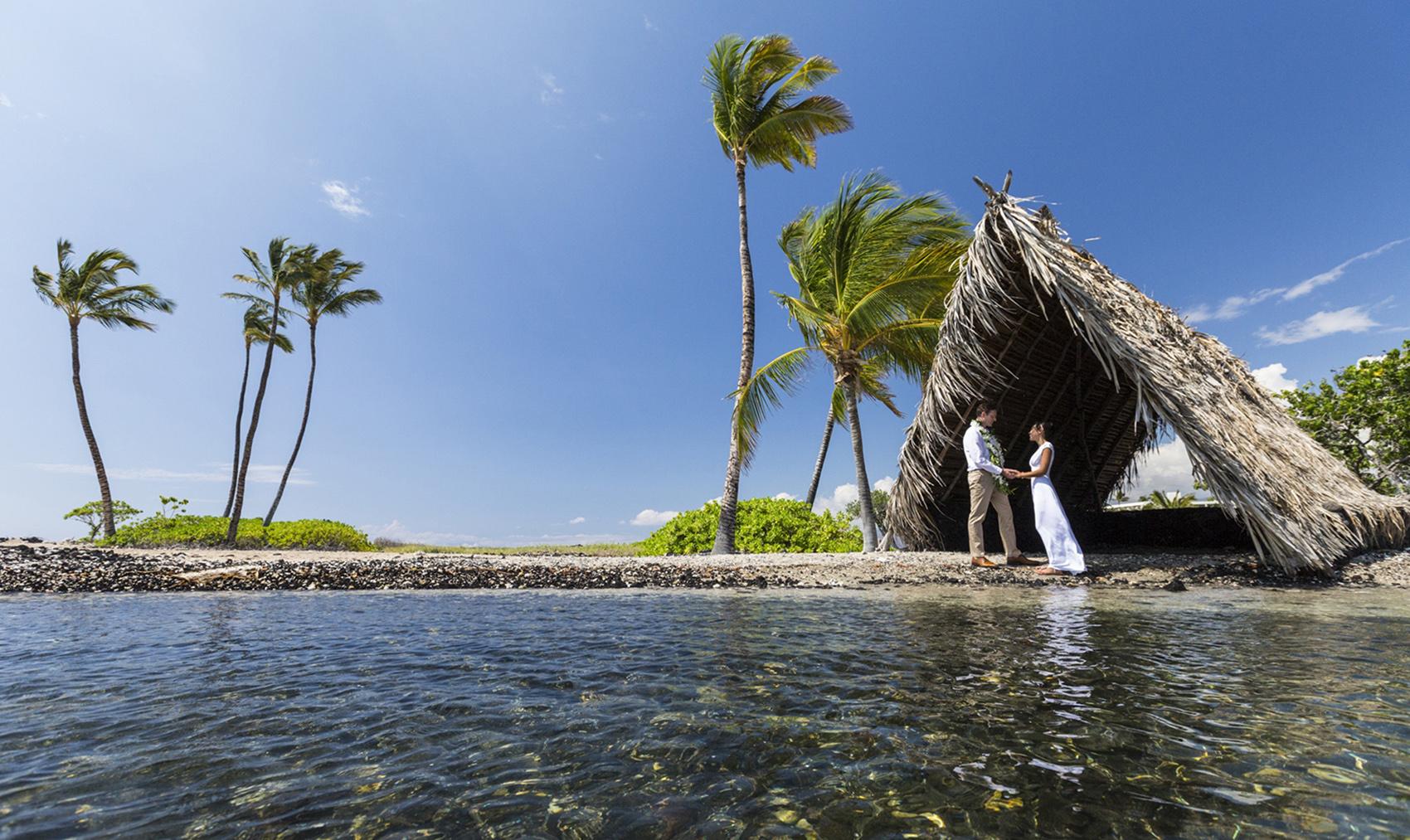 Newport, Rhode Island
Do you want to tie the knot in a coastal setting that exudes elegance and timeless charm? Then pay a visit to Newport, Rhode Island.
You may be familiar with the town because of the lavish estates and vineyards depicted in movies and television shows, but you don't have to be JFK or Jacqueline Bouvier to throw a wedding here. Newport has locations to suit all budgets, so you can have a wedding that is as simple or as elaborate as you like.