7 India's Scariest Roads That Are A Driver's Nightmare
Honorable Finance Minister Arun Jaitley revealed during the presentation of the Budget 2016 that roads and highways would get a raise of INR 97,000 crore. With existing roads in a state of disrepair and recent reports of fatalities on small roads and hairpin bends, we urgently want new roads and highways.
When it comes to India's scariest tracks, some are so bad that even the most experienced drivers get the chills. Narrow paths, sharp turns, low-hanging cliffs, and harsh weather conditions can lead them to their deaths rather than their intended destination.
Aside from poor upkeep, the location of a road will make it a dangerous trip. Out of the many, we've compiled a list of India's most dangerous routes, which have taken many lives in the past. Nonetheless, certain brave men can find excitement in such drives. Take a look and judge for yourself which side you're on!
1. Khardungla Pass
Where: Ladakh, on the former Silk Route between India and China, now known as the Caravan Route.
What makes it frightening: The route is terrifying because of its absolute invincibility at 5,602 metres above sea level. The road is still not paved and is slick due to the hardened ice and gravel mix. Then there are the hairpin bends, which give even the most seasoned drivers in the area nightmares.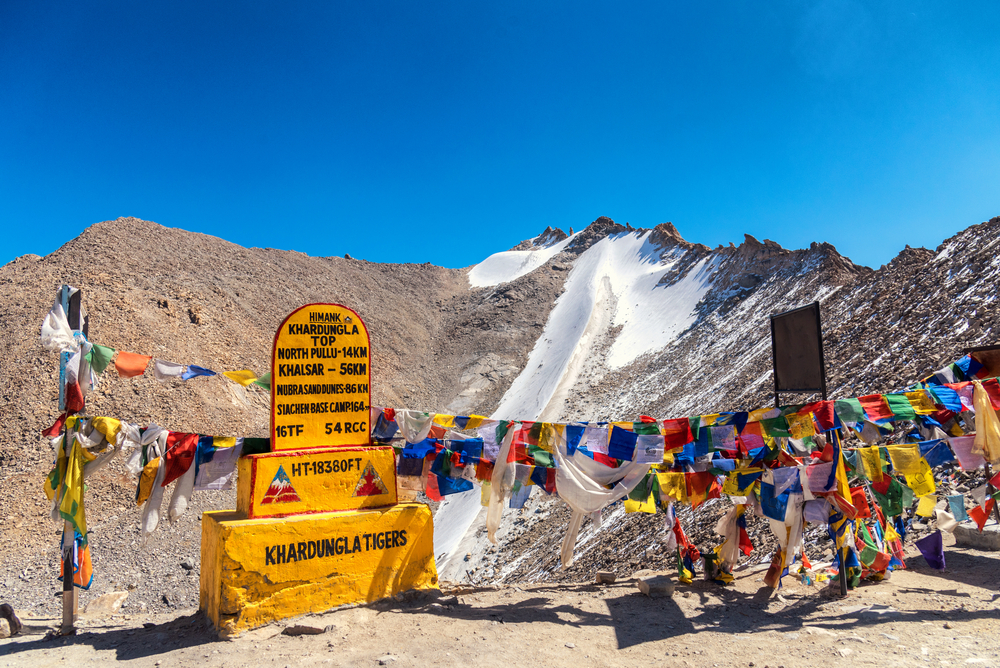 2. Kishtwar Kailash Highway
Where: Jammu's Kishtwar district's eastern outskirts
What makes it frightening: For around 150 metres, the road is winding, short, and without guard rail. A Tata Sumo or equivalent car can narrowly fit over the cliff's overhang. The vision is obstructed by the sharp turns with cliffs, making it all the more difficult to navigate such turns. If you make a mistake, you'll fall around 600 metres.
3. Killar – Kishtwar Route
Where: Himachal Pradesh's Pangi Valley
What makes it frightening: The lane, like its twin, the Kishtwar Kailash Highway, is narrow, without guard rails, and has overhanging hills and sharp turns. And in broad daylight, the road is difficult to navigate, let alone at night.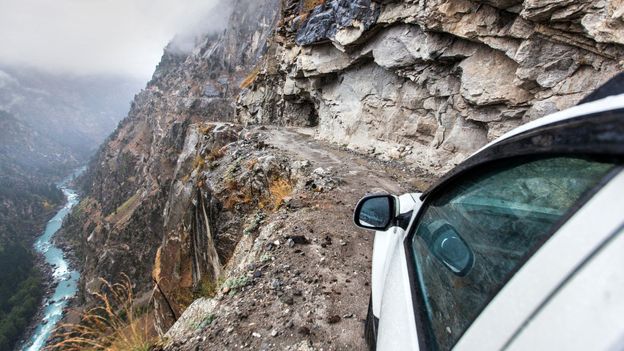 4. Zoji La Pass
Where: 9 kilometres from Sonamarg, on the border of Ladakh and Kashmir.
What makes it frightening: The route is terrifyingly narrow and incredibly muddy due to the year-round snow and gravel mix at 3,538 metres above sea level. During the rainy season, it becomes wet, and during floods, it becomes blocked. Furthermore, it is one of India's most dangerous roads due to regular landslides.
5. Chang La Pass
Where: In the Ladakh district, between Pangong Lake and Leh.
What makes it frightening: The route is snow-covered all year at a whopping height of 5,360 metres above sea level. The path becomes slick as a result of this. On this lane, one can also sense the lack of oxygen. Low temperatures in this area add to the difficulties of those commuting along the world's third highest motorable lane.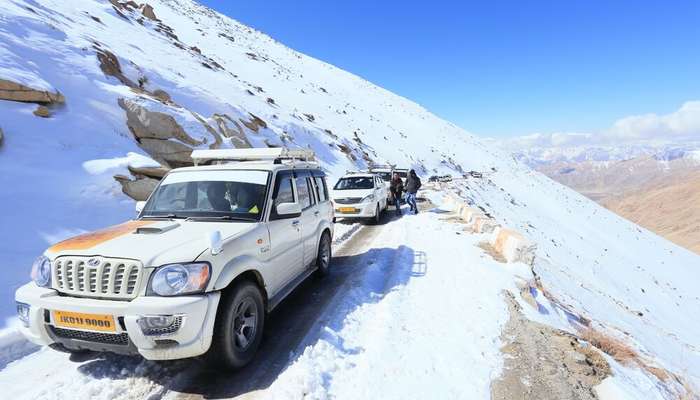 6. NH 22 Kinnaur Road
Where: At the start of the Kinnaur field, on NH 22.
What makes it terrifying: Taranda Dhank is notorious for taking many lives. This path is very dangerous due to the low overhanging cliffs, small dark holes, and blind turns. If you make an error, the car will crash into the Baspa River. The collisions of cars around blind corners, if not the fall, are truly fatal.
7. Rohtang Pass
Where: 53 km from Manali on the Leh-Manali Road.
What makes it frightening: Rohtang Pass, at 3,979 metres above sea level, is the linking point between Manali and Leh, as well as Lahaul and Spiti. However, the entire 479-kilometer path is hazardous. Landslides are common on snow-covered roads, particularly in areas surrounded on both sides by mountains.