Add these Qatar tourist attractions to your bucket list for a once-in-a-lifetime trip
Qatar is a destination in the Middle East that has long piqued the interest of tourists. Qatar, being one of the wealthiest and safest countries in the world, continues to be on many people's vacation wish lists. The destination's diverse attractions are ideal for a wide range of adventure enthusiasts. We hope that this post will inspire you to pack your bags for Doha by showing you some of the greatest travel experiences in Qatar. So keep reading…
Souq Waqif
You'll discover a great mixing pot of traditional and contemporary Qatar here. No vacation to Doha is complete without a stop at Souq Waqif, which offers fantastic shopping and dining opportunities. The gold, spice, and falcon souqs are sure to captivate you and provide some of the city's most unforgettable moments. The ancient splendour of Qatar will fascinate you with its beautiful traditional architecture and exquisite art galleries. You may browse for delicious spices, fragrances, embroideries, and other items at your leisure because there is no entrance charge. Before going, be sure to verify the opening and closing times.
Doha Corniche
Another stunning location in Qatar is the Doha Corniche. Cycling, jogging, and walking enthusiasts will enjoy the Corniche Park and promenade. You may either duck for a holistic experience of the city or soak in sights of the city's spectacular skyline at sunrise. The 7-kilometer waterfront promenade, which runs from The Museum of Islamic Art on one end to The Sheraton Doha Resort & Convention Hotel on the other, is open 24 hours a day.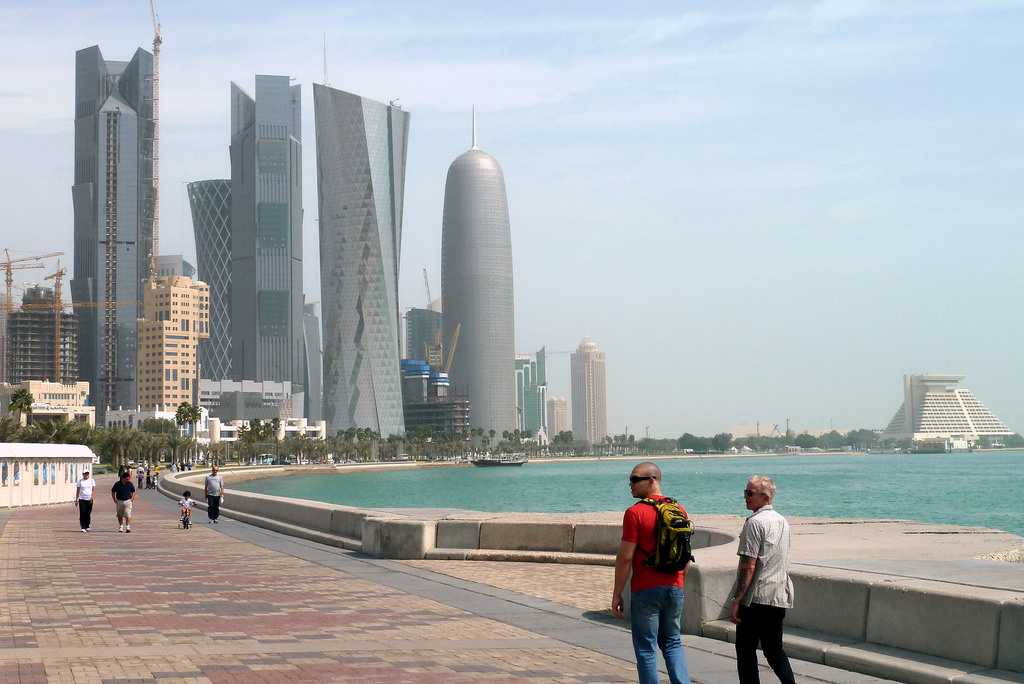 Aspire Park
The Doha Sports City, commonly known as Aspire Park, is a great spot to spend an evening or a winter day. It has a jogging and walking track, an outdoor gym, a swimming pool, a skating pool, and even a lake! A lunch at the top of Aspire Tower, also known as The Torch, with its stunning panoramic views will leave you wanting more. The Torch Towers, with a height of 300 metres, is now Qatar's highest structure. The hours of operation are from 8 a.m. to 12 a.m., and there are no admission costs! In addition, one of Qatar's most beautiful malls, 'The Villaggio,' is a short walk from the park and offers a variety of snacking and shopping options.
Museum of Islamic Art
The Museum of Islamic Art is one of the must-see attractions in Doha. It was designed by world-renowned architect IM Pei and houses the world's biggest collection of Islamic art. The artworks in this museum come from three continents and cover a period of 1400 years (14 centuries)! The museum's intriguing geometric designs, which are open from 9 a.m. to 7 p.m., will undoubtedly wow you. Aside from antiques, visitors may enjoy the MIA Park, Café, and IDAM restaurant, which serves genuine Qatari cuisine.
Qatar National Museum
The Qatar National Museum, a top performer in terms of fascinating museums, is not only an architectural marvel but also a haven for history enthusiasts. Its design is inspired by the desert rose crystal and was created by architect Jean Nouvel. The museum's aim is to highlight Qatar's culture, legacy, and future, as well as the people who live there. It symbolises Qataris' pride and traditions while also providing a forum for international visitors to discuss the country's fast transformation and modernisation. Adult entrance is roughly INR 1000, student admission is INR 500, and children under the age of 16 are admitted free. The museum is open from 9 a.m. to 7 p.m.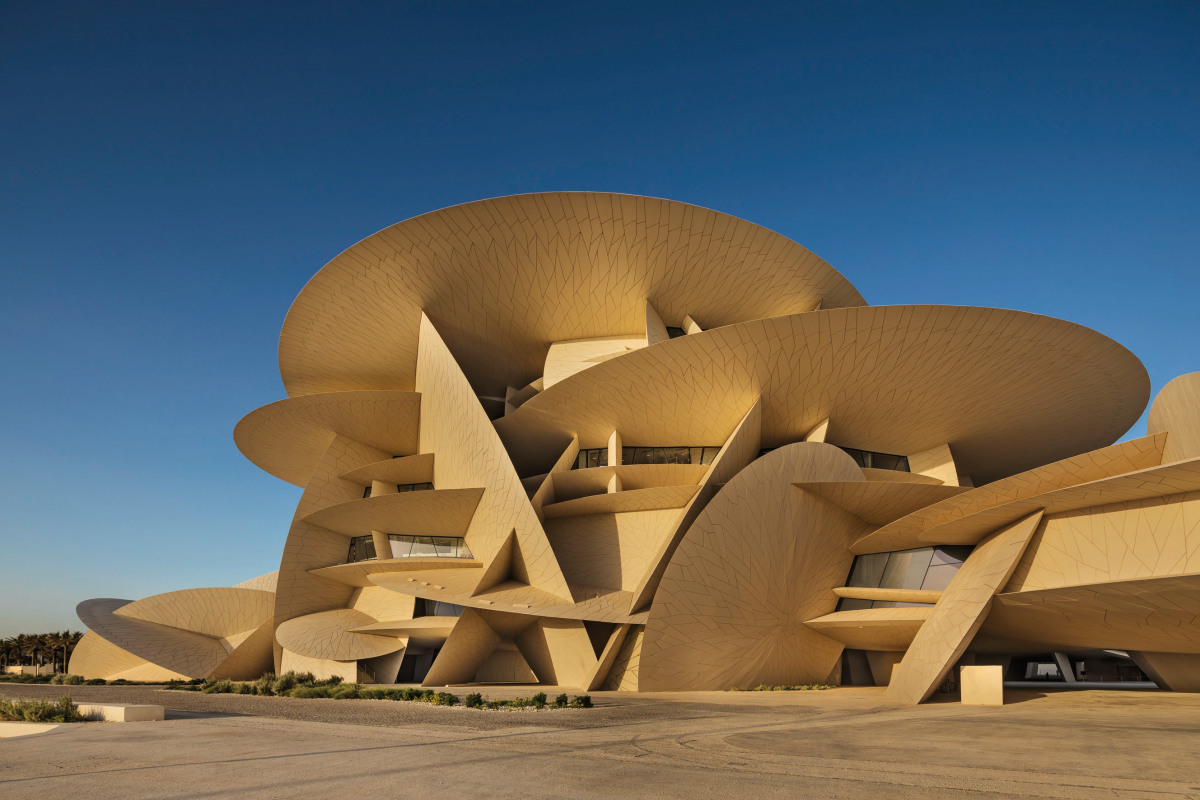 Katara Cultural Village
A vacation to Qatar or Doha isn't complete without a stop at The Katara Cultural Village. It is a peaceful location rich of art and culture, nestled between the West Bay and the Pearl on the Eastern coast. Tourists visiting Katara may enjoy exciting cultural performances with their families at an open amphitheatre, an opera house, a multi-purpose cinema, a multi-purpose conference hall, a beach, and a souq, all of which are free to enter. The best thing is that Katara Cultural Village is open 24 hours a day, seven days a week. The Doha Film Festival, as well as other cinematic events, are held here. So prepare to be immersed in traditional and modern Qatar at dawn or dusk with a variety of fascinating activities and events.
The Pearl
The Pearl is a stunning man-made island that is likely to leave you speechless. Luxury living combines with bustling retail and entertainment on this interesting Island, and breathtaking surroundings are complimented by a flourishing community culture. The Qanat Quartier and Medina Centrale, divided into ten precincts, allow tourists to immerse themselves in Venice and Mediterranean beauty with pastel-colored low-rise buildings, complex canals, pedestrian-friendly piazzas, and a diverse selection of stores and outlets. We promise that all of the images for your next social media presentation will originate from here. It is available to the public from 10 a.m. to 10 p.m. and there are no admission costs.