Best Spots For Shopping In Ooty
Ooty, a beautiful part of South India, has long been regarded as a must-see destination for tourists. Colors, vibrancy, charm, and pleasure abound in the hill area. Ooty is bursting at the seams of tourist-oriented stores and markets. Because of the cool weather during the day, particularly at night, the clothing market will be heavily dominated by warm woollen clothes. Tea, herbs, and oil are grown in abundance due to Ooty's moderate and friendly climate. New and organic food items are delectable and simply improve the flavour of the whole meal, making Ooty a destination for delectable cuisine. One of the interesting aspects of the location is that nearly everything is made by local vendors, all of whom are well worth purchasing. The following are the top 9 shopping spots in Ooty that you do not forget.
Looking for best locations for shopping in Ooty? Here are some of the best places to go for shopping in Ooty where one must visit and find the spots to buy souvenirs. Continue reading to learn about the places in Ooty that you must visit on your next vacation:
1. Tibetan Market: Rare Items
The market sells items that will keep you warm in Ooty's cold weather. The weather in the area is generally cold, particularly when night falls. There is no shortage of any woollen product you want to buy, from shawls to hoodies to warm pants, on the market. Not only are the goods of high quality, but they can also be bought at a fair cost. Aside from black and white, you'll have a variety of other colours to choose from. Personally, I believe that certain markets are hard to come by, so one can take advantage of the potential. The economy is made up of small shops whose owners refuse to bargain and adhere to their predetermined prices. However, you will see that the rates are now very reasonable. They're about half the price of what they'd be in other towns. Moreover, please remember to bring cash as cards may not be allowed in all the stores.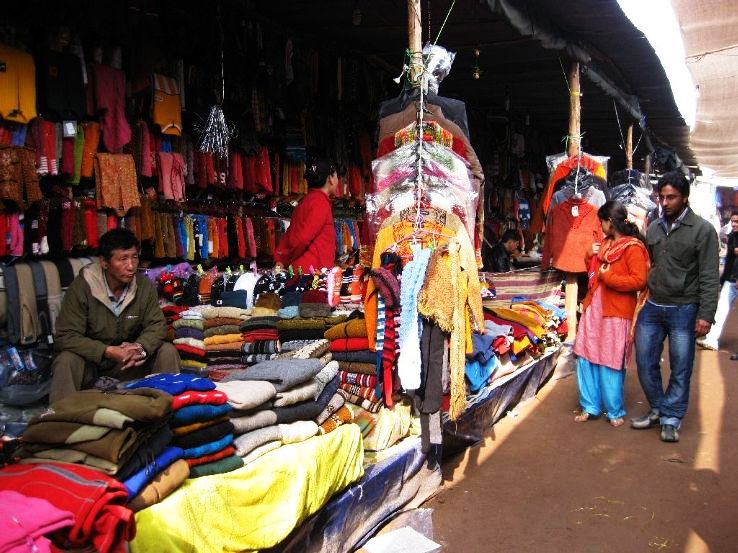 2. Main Bazaar: For Ornament Lovers
One of Ooty's lively and colourful markets is in the city centre. The market is brimming with an endless array of clothes, luxury pieces, sculptures, handicrafts, authentic silver jewellery, and so on. The market needs you to only select the commodity according to your taste, the assurity of the standard is guaranteed by them. When running around enjoying the range often comes ways to avoid the craving for some tasty food. Local food varieties can be found in a variety of locations, and certain brands can also be enjoyed at home. Exotic supermarket products, such as tea and oil, are also available. Festivals are the most common times to visit the market.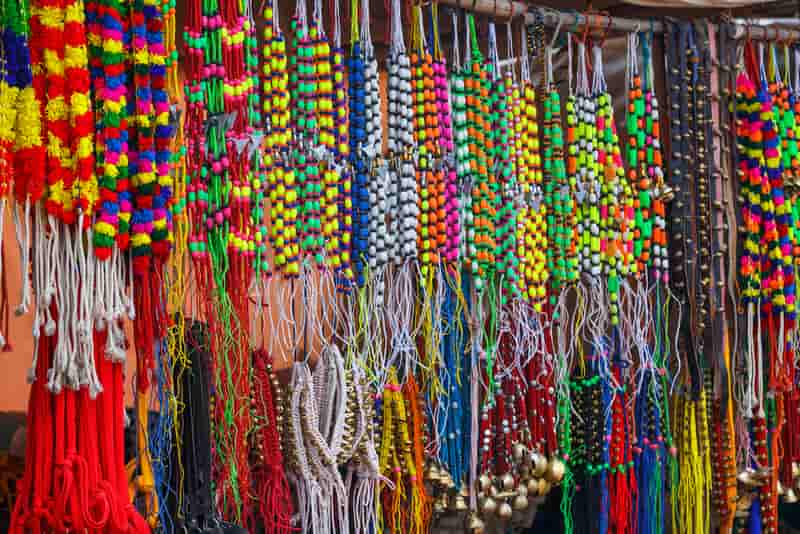 It is well-known among visitors and those looking to bring gifts back to their families and friends from Ooty. A variety of Toda silver jewellery can be found in Main Bazaar's shops.
3. Ooty Municipal Market: Flowers And More!
The fruits and vegetables available in this market are unlikely to be found in other parts of India, thanks to the blessing of fertile soil! It doesn't matter what you're looking for, the industry will have it. With tentatively 1500 shops as well as 15 entrance exit points, your regular supplies are quickly identified. The company is well aware of the fascinating community that visits Ooty, and as a result, the market offers an ever-increasing variety of simple food items. The food is incredibly natural, has no artificial preservatives, and is made with organic ingredients. Aside from the extensive list of vegetables, the market also has stalls selling flowers and locally produced oils. On weekdays, over 4000 people visit the store, and on weekends, over 5000 people visit. During the season, the number of visitors averages about 5000 every day. Remember to bring cash and no merchant can accept credit cards.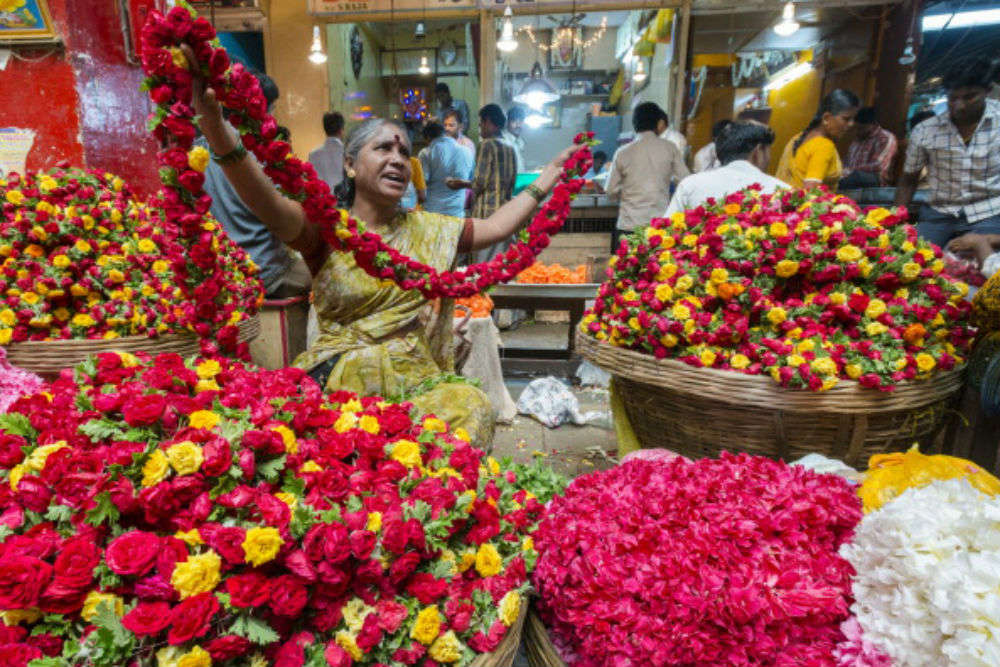 4. Charing Cross: Authentic Spices
Adaptability This market, which is located at the intersection of Commercial Road and Ooty Coonoor Road, is the most popular shopping destination in the area. From showrooms to roadside stands, the market likely has everything under one roof. Gifts for loved ones, household necessities, and processed grocery goods will all be plentiful. Jute items, such as baskets of various sizes, abound on the market. Since the items are so genuine and appealing, one can buy at least one item before leaving for the sake of memories. Local produce will have an edge of appeal and beauty that a uniform industry-produced commodity could lack.
5. Lower Bazaar Road: For Breathable Fabrics
Wear fabrics, readymade dresses, and locally made clothes are all over the place, not to mention Today jewellery. The required crockery and cookware are bought on a regular basis. Aside from materialistic purchases, the sector houses a range of restaurants, hotels, stress relief centres, and travel agencies. The prevalence in such opulent locations would almost certainly mean that retail costs would be higher than in the other markets listed above. Choose from a number of tea shops along Lower Bazaar Road for tea lovers. Tourists, in particular, should take care of the location for a relaxing stay during their vacations.
6. Commercial Road: For Leather Products
The name of the road is for a cause, and that reason is the constant business that takes place on the roads for the shopkeepers. Tourists choose to buy locally manufactured leather goods, home decor pieces, and knitted clothes. On both sides of the road are shops selling handicrafts, antiques, jewellery, woollen clothes, and utensils. This road also has a few supermarkets and large commercial shops, like the Kerala Handicrafts Development Corporation and Khadi Gramodyog Bhavan. Both local and Kashmiri shops can be found on either side of the lane. Another explanation for its name is the large business establishments that line the streets.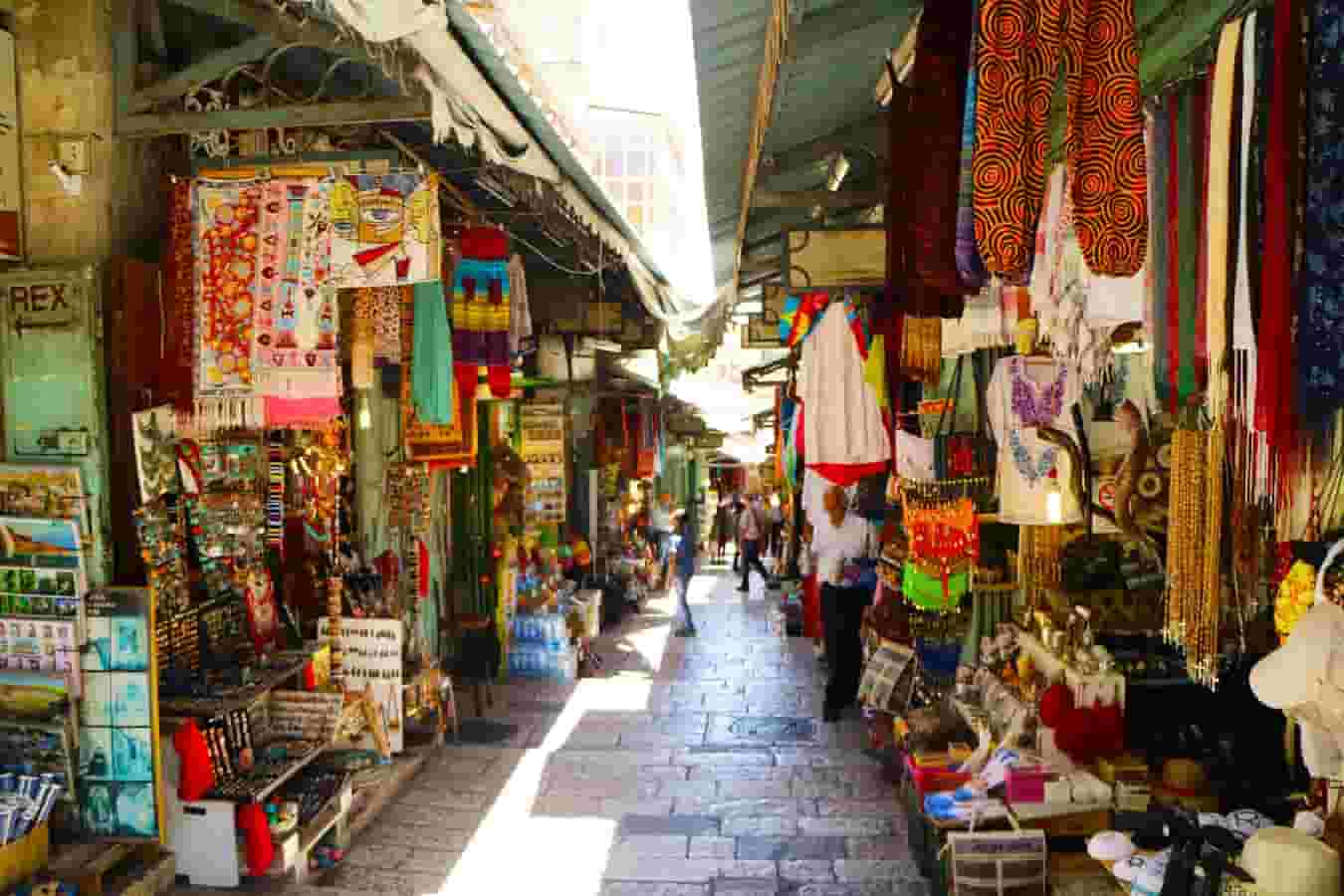 7. Upper Bazaar Road: For Spicy Chillies
Without spicy chillies in the form of chutney or powder, no Indian dish is full. Individuals who find the substance loosely will try it out for themselves and take as much weight as they want. Not only spices, but also tea, coffee powder, aromatic oils, and baked goods are available. Samples of baked goods are distributed to ensure that the customer is pleased with their purchase. Feel free to ask the sales team for advice and input because they are polite and supportive.