Five Places to Visit with Your Best Friend
Traveling the world with the best buddy has always been a dream. But finding the perfect place to go on a trip is a tough job. Though traveling with the most favorite companion can make even the boring places fun, here is a list of places to visit with the person who can turn the world into the most vibrant place to be!
Kasol
Words fall short while talking about the beauty of this place. It is the perfect spot for people who want to get lost in the wilderness. This town in Himachal Pradesh is one of the most popular destinations known for the Parvathi waterway, trekking camps, and Malana. Kasol also offers camping that can make trips more memorable. The place is known for the Israelis and the diversity of Indian and non-Indian residents. This remote town amidst the hills of Himachal offers a handful of bistros and pubs that offer delicious food along with alcohol without digging a hole in the pocket. This is a must-visit place with the best of buddies for people who want to spend their vacation in tranquility, closer to nature.
Pondicherry
Looking for an insta-worthy place to visit? Then Pondicherry is the perfect place. The ancient French architecture combined with modern aesthetics make the place look like straight out of a Hollywood movie scene. It's perfect to avoid the hustle and bustle of daily life and dive into the picturesque land of Pondicherry. The place has many beaches that welcome travellers for the perfect weekend getaway on a cruise. Pondicherry also offers camping along with some must visit spots like Auroville, Paradise Beach, Arikamedu etc. Also it is the perfect place to get alcohol at considerably cheaper prices. The best thing to do in Pondicherry is Scuba Diving. It offers scuba diving at cheaper rates compared to other places. Pondicherry, also known as Puducherry is one of the best places to visit with the best bud if one is looking for a short getaway without digging deep into wallets.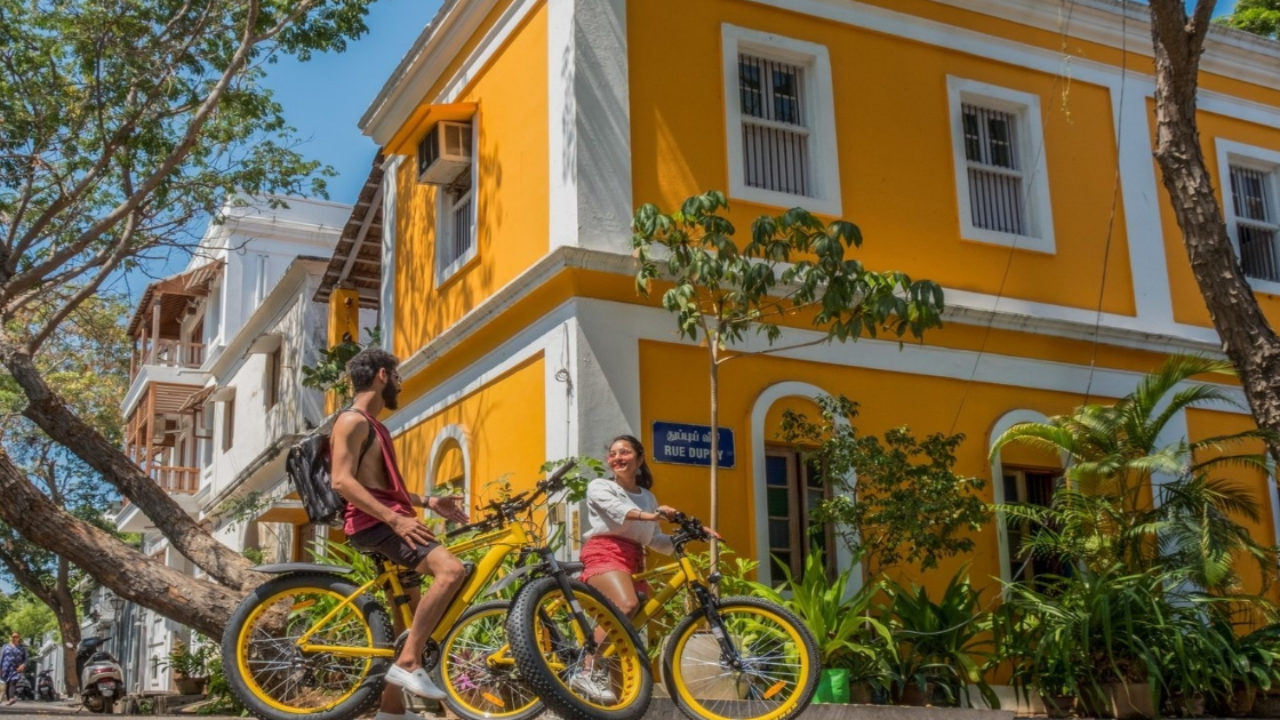 Goa
Goa has been a dream destination for a lot of people since childhood. What can be better than visiting Goa with the best companion for a weekend getaway? It is the perfect destination for late night beach parties or afternoon sun basking. One of the must visit places in Goa is the Calangute Beach, known as the 'Queen of Beaches' that offers mesmerising scenic beauty. Another must see spot is the Dudhsagar Waterfalls which is one of the tallest waterfalls in India. When in Goa, one cannot miss the Club Cubana which calls itself the 'Nightclub in the Sky'. With its colourful lights and huge dance floor it has become one of the most popular spots in Goa for the partygoers. Goa offers the perfect package of art, architecture and food which make it the perfect destination to visit with the bestest of buddies.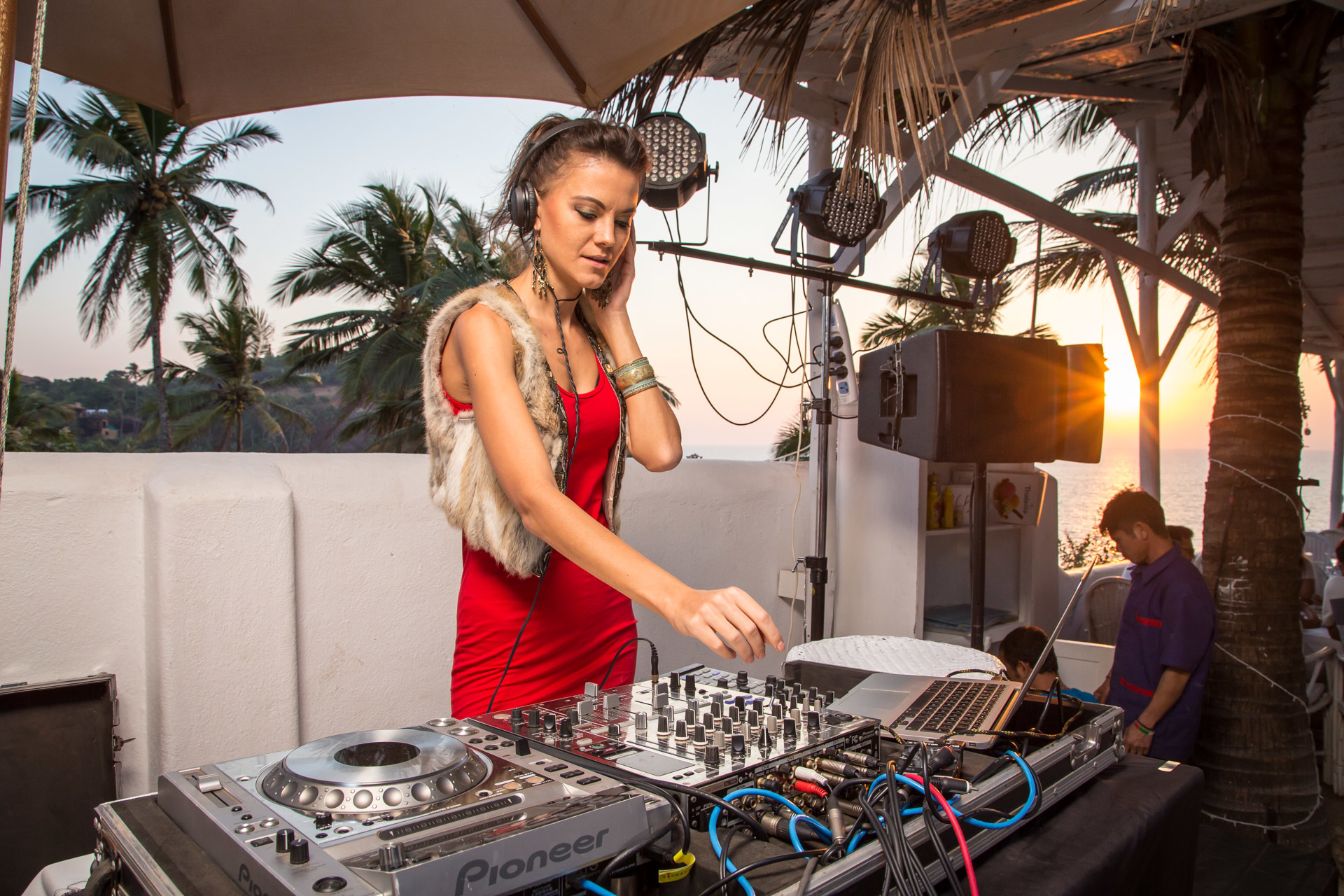 Los Angeles, California
Thinking of foreign places to visit with the best buddy but can't decide where to go? Well, Los Angeles is the perfect place to be. LA is a one stop destination for a lavish Hollywood style  getaway! Some of the most popular places to visit in LA are Universal Studios, Hollywood, Santa Monica Pier, Beverly Hills, Disneyland Park etc. Other than these places Los Angeles has an array of things to offer to its tourists. There are a plethora of places to visit in LA if one is an art enthusiast. Places like Walt Disney Concert Hall or LA County Museum of Art offers a wide range of jaw dropping collection of artefacts to the art enthusiasts. LA also offers an interesting activity called Hollywood Homes Tour where a variety of minibus tours take tourists to the places where the renowned celebrities of Hollywood live. The Grand Central Market is another place in LA that is considered as foodie heaven according to travellers. Located in Downtown, this place offers an abundance of lip smacking street food like tacos, sandwiches, freshly pressed juices, noodles etc in a considerably cheaper price. Los Angeles offers abundant activities that one can do with their best buddies, making it a trip to cherish forever.
Barcelona, Spain
Visiting Barcelona is like a dream come true. The breathtaking architecture of the city is such a treat to the eyes. The city is an amalgamation of art, culture, sports and food. To begin with, one must visit the Sagrada Familia, the breathtaking work of Antoni Gaudí. The masterpiece is a combination of Catalan Modernism, Art Nouveau and Spanish Late Gothic that keeps the tourists open mouthed in awe. Another iconic destination is La Boqueria which is a bustling food market made of iron and glass roof that offers a wide range of fresh fruits and vegetables, cold cuts, cheese etc. One can also chill at one of the market bars with a chilled beer. Barcelona's one of the main and most popular attractions lies in Camp Nou stadium. It is a 99,000 seater stadium established in 1957. Visiting the stadium is like an ethereal experience for any football fanatic. One can get a tour of the stadium and browse the memorabilia of one of the prestigious teams in the stadium. Apart from these Barcelona offers an abundance of international food to its visitors. It offers some authentic Catalan delicacies like Pintxos, Pa Amb Tomàquet, Arròs Negre, Canelons etc. Barcelona offers an experience that stays with people for the rest of their lives. It's a must visit place with one's BFF if someone is planning for an international trip.
Conclusion
Finding the perfect partner for a trip is tough, but when it's one's best friend the vacation becomes ten times more fun! It is always good to explore new places and take some time off the busy schedule. With the best buddies things get more exciting and awesome! Going on vacations with best friends can also make people learn new things about each other. So gear up and travel around the world with the perfect companion for a life changing experience!