In just 5 days, you can visit 7 of Goa's most famous Tourist Attractions
Goa is one of those sites where "love at first sight" is a possibility. It is a city that has plenty for everybody, and no one has ever been disappointed here. Goa is one of the few Indian states where visitors can spend as much time as they want without being bored. Because of its beaches, delectable cuisines, nightlife, rich music, and beautiful places to visit, this teeny-tiny state is still on travellers' to-do lists.
From stunning beaches to offbeat pristine locations, it's easy to see why and what makes Goa a top-notch travel destination. The nation's party capital combines a beautiful blend of leisure and entertainment to make any traveller go nuts to the beat. Goa has it all, from ancient cathedrals to beaches and sanctuaries. Whereas some visitors come for the weekend, others choose to stay for many weeks.
1. Aguada Fort
The iconic Aguada Fort is one of Goa's main attractions. It was designed by the Portuguese, and the term translates to "water." It was designed with only one reason in mind: to store water. In its early years, Aguada Fort was Asia's largest water reservoir. The fort's location is incredible, as you can see the majestic horizon, a magnificently constructed lighthouse, and a plethora of other beautiful stuff from each of the fort's walls.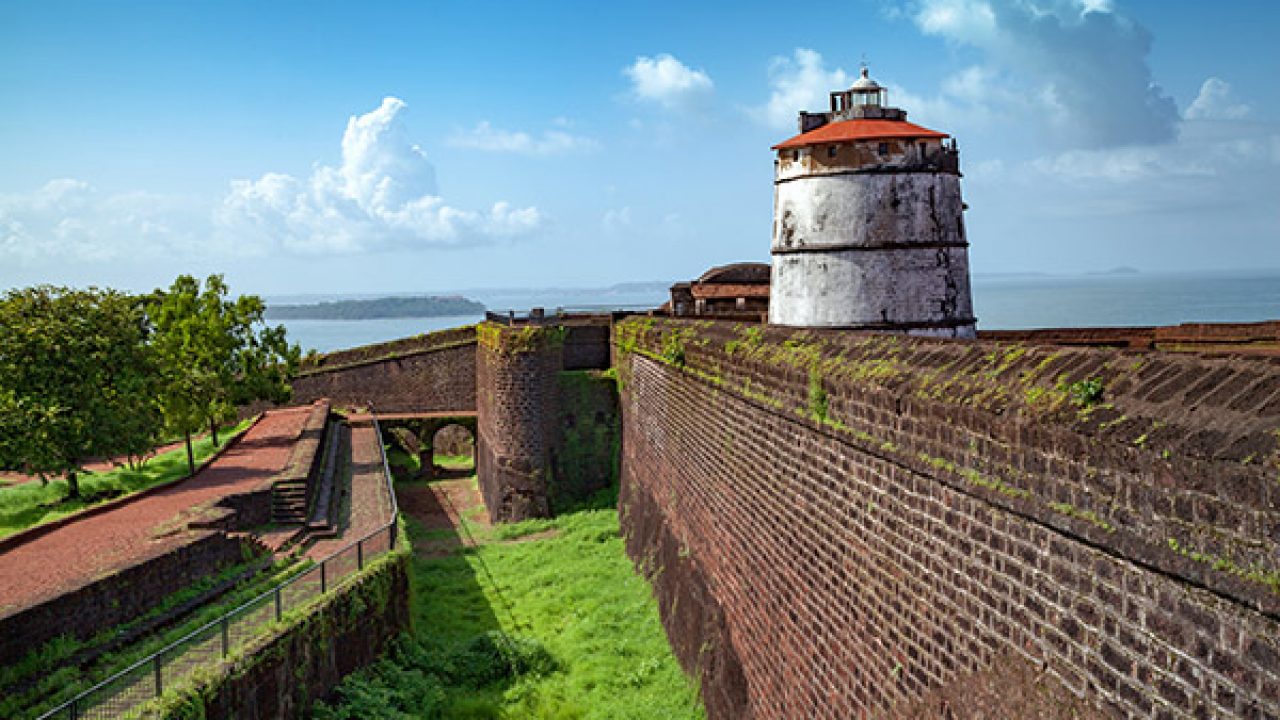 To be honest, a visit to the city will be incomplete if you did not see the splendour of this fort. You should come here and spend some time alone or with your friends and relatives. People often use this place to take a lot of photos.
2. Se Cathedral, Church
If you are not yet convinced that masterpieces exist, you must pay a visit to the Se Cathedral Church in Old Goa. The church is a Portuguese-Manueline-style masterpiece that took over 80 years to complete and is one of the best places to visit in Goa. The Cathedral has been designated as a World Heritage Site by UNESCO due to its magnificent status and powerful aura. The Se Cathedral Church is also Asia's largest church.
All about the church is breathtakingly stunning, from the architecture to the woodwork. So, if you're planning a 5-day trip to Goa, make sure to stop by this 250-foot-high wonder that gives tourists flawless beauty.
3. Anjuna Beach
Goa is known for its beaches, and Anjuna Beach in North Goa is one of the best and most popular. This is the place to go if you like drinking late at night. This is the place to be if you like watersports. Many people want to remain in the Anjuna Beach area for a variety of reasons. Boat sailing, parasailing, bungee banana rides, snorkelling, boat rides, jet ski rides, and several more watersports are available.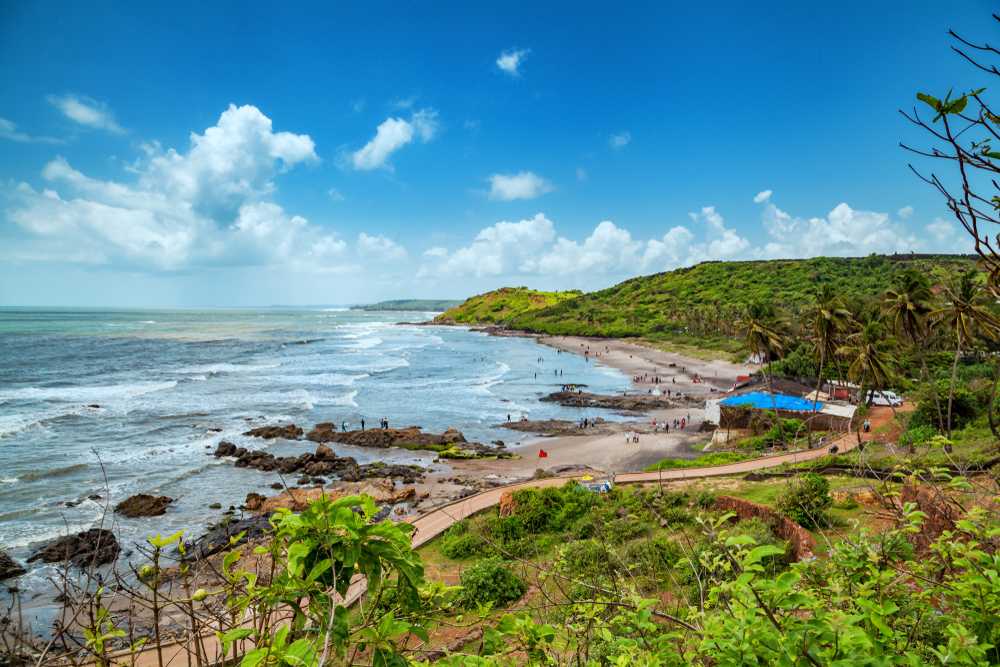 The beach is also dotted with many cafes and restaurants, which contributes to its popularity as a nightlife destination. In these cafes, there are night parties and other interesting events. If you're looking for a good time, check out Curlies, Club Cubana, Shiva Valley, Cafe Lilliput, Xtreme Sports Bar, and a few other places.
4. St Augustine tower
Another beautiful destination in Goa that should not be overlooked is St. Augustine Tower. This UNESCO World Heritage site is located about 8 kilometres from the Panjim Kadamba Bus Stand, 23 kilometres from Mapusa, and 27 kilometres from the Vasco Da Gama Railway in Old Goa.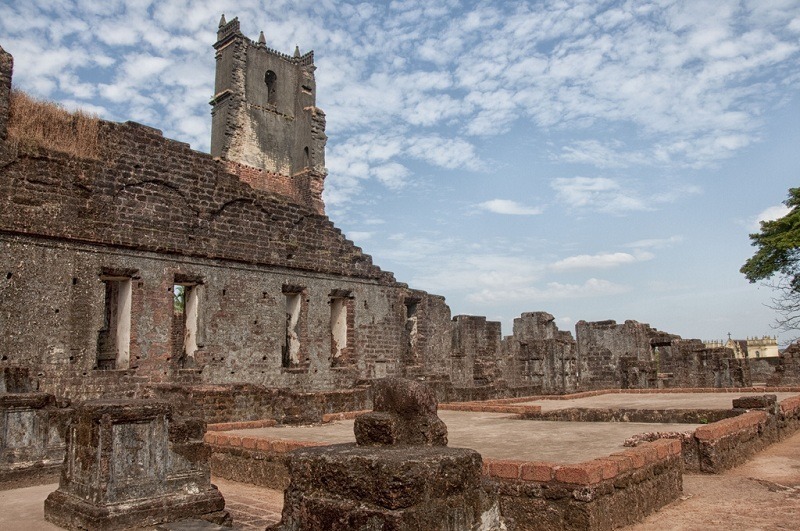 The church's ruins demonstrate how lovely it must have been under its reign. This tower, which was built in 1572 by 12 Augustines, is now a popular tourist attraction in Goa. The tower's completion is said to have been completed in 1602. There is a 46-meter-high bell tower on the property that can be seen from afar.
5. Vagator Beach
Vagator Beach, located in India's beach capital, is a very distinct beach that attracts a large number of visitors each year. Vagator Beach, one of Goa's cleanest and most scenic beaches, provides all tourists with the opportunity to enjoy a once-in-a-lifetime beach vacation.
The picturesque red cliffs that look down on two fresh hot springs a few steps apart are home to the Vagator Beach. While you can travel at any time of year, it is preferred that you do so in the winter. Even, when visiting Vagator Beach, make sure to see Chapora Fort, Our Lady of Piety, St. Alex Shrine, Orzan Beach, and Morjim Beach. Near Vagator beaches, there are some of the best places to explore in Goa.
6. Calangute Beach
Goa may be India's beach city, but Calangute Beach is widely regarded as the best of the state's beaches. Calangute, also known as the "Queen of Beaches," is known for catering to a wide range of visitors. This beach has plenty for everybody, from nature lovers to thrill seekers to party goers.
Aguada Fort, Baga Cove, Our Lady of Piety, St. Alex shrine, Kerkar art gallery, and several other North Goa attractions are all located along this beach. There's more to this town than just sightseeing, popular attractions, and beachside serenity. Tourists will also party and participate in water activities on the beach. Calangute Beach has it all, from parasailing, banana rides, jet skis, and bumper cars to jumping between bars and cafes along the beach.
7. Panaji Handicrafts Emporium
Any destination is famous for something, but Goa is famous for a variety of reasons. The Panaji Handicrafts Emporium, located in the heart of the state capital, is one of Goa's most popular tourist destinations.
Panaji Handicrafts Emporium is a great place to visit if you're looking for a variety of handicrafts. This is the best place to go if you want to buy Goa souvenirs.
Conclusion
The sights and places to visit in Goa's vicinity are one of the reasons why it is at the top of any traveler's list. If you are visiting Goa for five days, you will need plenty of time to see the state's big and famous attractions. Be sure to include all of the above-mentioned locations in your itinerary so that you can at least get a feel for the state. Depending on your travel companion, there are a plethora of other places where you can spend your time.