Kerala Zoos: 5 Incredible Places To See The Enchanting Wildlife
Kerala, a state on India's southwestern Malabar Coast, is one of the country's most stunning states, and the Association of British Travel Agents named it the "Destination To Watch In 2017." Backwaters at Alleppey, lush green hills and stunning tea plantations at Munnar, and pristine, clean beaches at Kovalam are just some of the highlights of this lovely destination. If you choose to try the local cuisine, like their specialty seafood dishes, or indulge in a fine-dining experience, there are plenty of choices. However, if you want to learn more about wildlife and get a visual treat, visit Thrissur Zoo or one of the many other zoos in Kerala, which make this destination rich in flora and fauna.
1. Trivandrum Zoo
This zoo is 55 acres (22 ha) in size and is located in Kerala's capital city, Trivandrum. This one-of-a-kind zoo was created by Swathi Thirunal Rama Varma. The zoo's mission has shifted from entertainment to conservation over time. The zoo is home to 82 different animals from all over the world. Asiatic Lions, White Tigers, Asian Elephants, and Leopards are among the native wildlife. The Reptile Home, a snake farm, is also located at the zoo.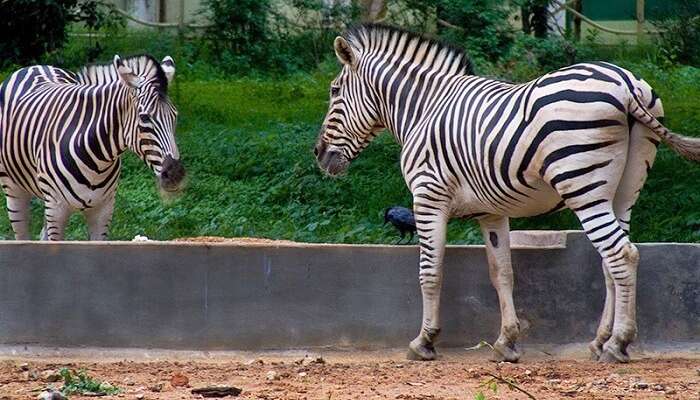 If you really want to see Thrissur Zoo at its finest and take some awesome pictures on your journey, you should schedule a day specifically for it in your itinerary.
2.Thrissur Zoo
The Thrissur Zoo, one of India's oldest zoos, was established in 1885 and is home to a wide range of mammals, reptiles, and birds. A natural history museum and an art museum are located on the zoo grounds, all of which depict the region's cultural and social history. Except on Mondays, the zoo is open from 10:00 a.m. to 5:15 p.m. The zoo's wildlife includes everything from tigers to chimpanzees, cobras to pink flamingos, making it one of Kerala's most varied zoos.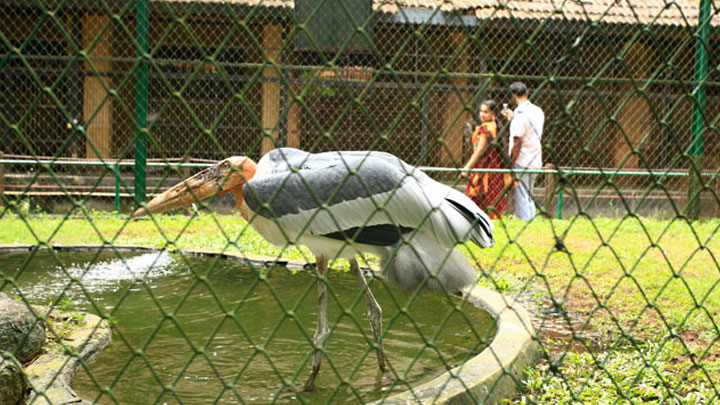 3. Parassinikkadavu Snake Park
Parassinikkadavu Snake Park, one of Kerala's most important and popular tourist attractions, has attracted visitors from all over the world. The primary goal of creating this one-of-a-kind and endangered park is to save reptiles that are on the verge of extinction. The park is home to a wide range of poisonous and non-poisonous snakes, including the King Cobra, Spectacled Cobra, and Pythons.
4. Abhayaranyam Zoo
Abhayaranyam Zoo is known for its lush greenery, tall trees, and dense bushes. There's a Butterfly Garden with eight different species of butterflies, as well as a deer park with tiled walkways and clubbing bamboo trees. The elephants, which range in age from 2 to 50, are now the biggest attraction. A word of advice for all you travellers: when you're near elephants, be very still.
It's fun to devote an entire day to visiting this zoo, particularly if you're accompanied by children. See new creatures without being exhausted or worried about the next day's plans.
5. Kauthuka Park
Kauthuka Park, a location that is nothing short of magical, is a blessing to wildlife, birds, and humans alike. Mr.Varkey Veliyath, the man behind this incredible endeavour, recognised the beauty of nature and assisted in the development of this beautiful park. If you're not a big fan of nature but want to see some stunning birds and fish, this is the place to go.