No Bird Lover Should Miss These Top Bird Sanctuaries In India!
Birds are one of mother nature's finest gifts to us, and watching them is perhaps the nicest sight that may tickle our senses and provide us with a soothing experience. More than 1,200 native and migrant exotic bird species call India home, and you can view them in all their splendour at India's Bird Sanctuaries.
Aside from unique bird species such as the Great Indian Hornbill, Great Indian Bustard, Kingfisher, and others, visitors may enjoy the grandeur of the Bird Sanctuaries' panoramic vistas, spot other animals, and trek through the forest paths.
Bharatpur Bird Sanctuary, Rajasthan
Bharatpur Bird Sanctuary is one of the best bird sanctuaries in the world, and it is a UNESCO World Heritage Site for its ecological value. It's also known as Keoladeo Ghana National Park, and it's home to 366 different bird species.
It is home to a variety of animals, including Nilgai, Chital, Boar, and Sambar, in addition to the birds.
Salim Ali Bird Sanctuary, Goa
Salim Ali Bird Sanctuary, named after the great naturalist Salim Moizuddin Abdul Ali, is one of the top bird sanctuaries for seeing uncommon wildlife species. Taking a boat across the Mandovi River is the only way to get to this bird refuge.
The sanctuary has a watchtower where visitors can see not only bird species but also other fauna such as marsh crocodiles, jackals, foxes, and mudskipper fish, as well as stunning views of Mapusa and the Mandovi River.
Chilika Lake Bird Sanctuary, Orissa
Chilika Lake, Asia's biggest brackish water lake, attracts around 160 species of birds each year. Apart from the bird species, the natural scenic splendour of the area makes it one of India's greatest bird sanctuaries.
You may go on a fascinating boat trip and see Irrawaddy dolphins, prawns, crabs, limbless lizards, and crustaceans, among other animals.
Sultanpur Bird Sanctuary, Haryana
Sultanpur Bird Sanctuary is one of India's most prominent bird sanctuaries, covering 1.43 square kilometres. More than 250 species of resident and migratory birds call it home.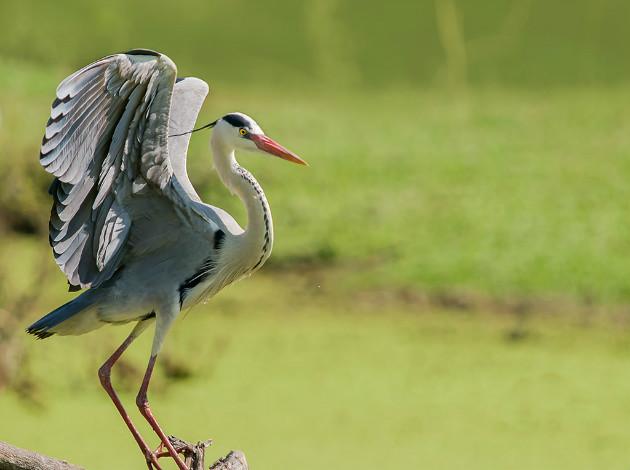 During the mild winters, it attracts a significant number of migratory birds from Siberia, Turkey, Eastern Europe, and Russia.
Kutch Great Indian Bustard Sanctuary, Gujarat
Kutch Great Indian Bustard Sanctuary, as its name suggests, is one of the most beautiful bird sanctuaries in the world, and it is home to the majority of Great Indian Bustards.
Aside from Bustards, other animal species found in this refuge include Nilgais, desert cats, bush cats, chinkaras, and jungle cats.
Vedanthangal Bird Sanctuary, Tamil Nadu
Vedanthangal Bird Sanctuary is one of India's oldest bird sanctuaries, with 30 acres of land. It literally translates to "hunters' hamlet" in the local tongue and attracts around 40,000 migrating birds each year.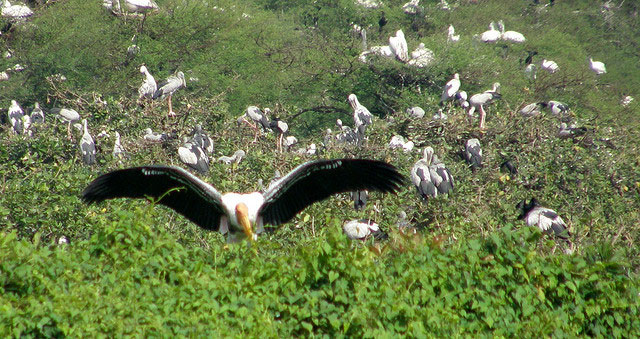 Kumarakom Bird Sanctuary, Kerala
Kumarakom Bird Sanctuary is a 14-acre bird sanctuary nestled on the banks of the beautiful Vembanad Lake. It is one of India's most popular and attractive bird sanctuaries, with breathtaking views and rich vegetation.
Aside from seeing the local and seasonal species, you can also indulge your senses by visiting the beautiful Pathiramanal island, which is also a great place to go bird watching and take backwater rides.
It is also an important wildlife reserve, in addition to the bird species. You may also see sloth bears, spotted bears, porcupines, elephants, pumas, tigers, monitor lizards, and many more magical animals.