On your trip to Oman, there are Popular Destinations you should see
Oman, a lovely country on the edge of the Arab Peninsula with exotic locations, architectural marvels, rich heritage, and modest locals, is a beautiful country with exotic destinations, architectural wonders, rich heritage, and humble local folk. Oman offers a view of nature in all its forms, from clean water beaches to wide desert stretches to magnificent mountain summits. Oman is one of the cleanest nations in the world, and it's also a great place to detach from the outer world and focus on your inner self. You can smell frankincense, taste real Omani food, and meet some of the nicest people in the world here. Here are sites in Oman that you must see if you are planning a trip there.
1. Muscat
Muscat, Oman's capital, is where most tourists arrive when they first visit the nation. This city is situated between deserts and mountains on the Gulf of Oman. Muscat, unlike other large Gulf towns, has kept its cultural significance and Bedouin feelings. Muscat, with its understated elegance and rich past, enchants all visitors with its many historical monuments. Muscat offers it all: forts, attractive retail areas, beautiful palaces, museums, the greatest of contemporary architecture, and a port that overlooks the world-famous Qasr Al Alam Royal Palace. This is one of Oman's greatest destinations for both families and friends.
Mutrah Souk is a well-known bazaar featuring Arabian jewels, silver jewellery, and traditional Omani costumes to entice you. Muscat is famed for its beaches, in addition to its large mosques and ancient structures. Shatti Al Qurum and Sifah Beach are must-see destinations for some well-deserved rest. If you arrive between January and February, the Muscat festival will wow you with circus acts, theatre plays, camel races, educational programmes, and contests, among other things.
2. Salalah
Salalah is recognised for its various, scenic aspects and is home to Sultan Qaboos, Oman's reigning ruler since 1970. You will get the opportunity to explore pristine beaches suitable for snorkelling as well as mountains that resemble a thick green forest. With its ancient buildings and marketplaces, Haffa, the old town, has a lot to offer. Salalah is famous for its Khareef, or monsoon festival, which is celebrated all over the world. From mid-July to late-August, the city transforms into a tranquil haven as rain showers give a welcome respite from the sweltering Middle Eastern summers. The colourful, creative, and cultural components of the Khareef festival are well-known. As these are the major cities in Oman, there is popular Omani food, music, traditional clothing booths, international programmes for foreigners, and much more.
3. Wahiba Sands
Wahiba Sands, also known as Sharqiya Sands, offers the finest of the Middle East with its undulating sand dunes and golden colours. The Bedu tribe reside in this desert stretch, and travellers may get a flavour of real nomadic Omani life here. As the sun sets, the sand dunes change colour from a bright yellow to a coppery orange, displaying the best of nature. Sand sports, dune bashing, overnight camping, trekking, and other potential activities are all available here.
4. Misfat Al Abriyeen
Visit Misfat Al Abriyeen, Oman's mud village, which is one of the few historic villages still inhabited. This small town is nestled midway in the highest elevations of the Jebel Sham mountain range, in the centre of the country. Stone houses in varying shades of orange and brown dot the landscape, creating picturesque mountain valley panoramas. The dwellings are held together by large rocks, and the hardened mud bricks give the town an unusual architectural appearance. The Jebel Shams balcony promenade, green gardens, and maze-like tunnels connecting 300-year-old homes are among the main attractions.
5. Masirah Island
Masirah Island is a great place for a more quiet and intimate visit on your Oman trip, with some of the top tourist attractions nearby. Masirah is notable for watersports, turtles, wildlife, and history, as well as being home to the Omani airfield. Every year, around 30,000 turtles gather on the shore for the hatching season, and there is a harbour where abandoned shipwrecks may be found. This location creates a wonderful smalltown picture with countless little dwellings and stores between the high mountains and the peaceful sea.
6. Bahla
Bahla is also known as Madinat Al Sehr, or the City of Magic, and is located in northern Oman. Because to its centuries-old myths, traditions, and superstitions, Bahla is regarded as a strange village. Bahla, while neither well-known or magnificent, is an up-and-coming tourism destination with a lot of promise for the astute traveller. This village, which is also a UNESCO world heritage site, is known for its pottery and silver items. The Banu Nebhan tribe ruled the region in the 13th century, and Bahla Fort was built around that time. Palm trees, traditional residences, beautiful Islamic architecture, a market, and a mosque may all be found here. You may also go dolphin viewing, bike touring, hiking, and camel riding. Before continuing on to the next stop on your Oman trip, stop into the Bahla souq for some gifts.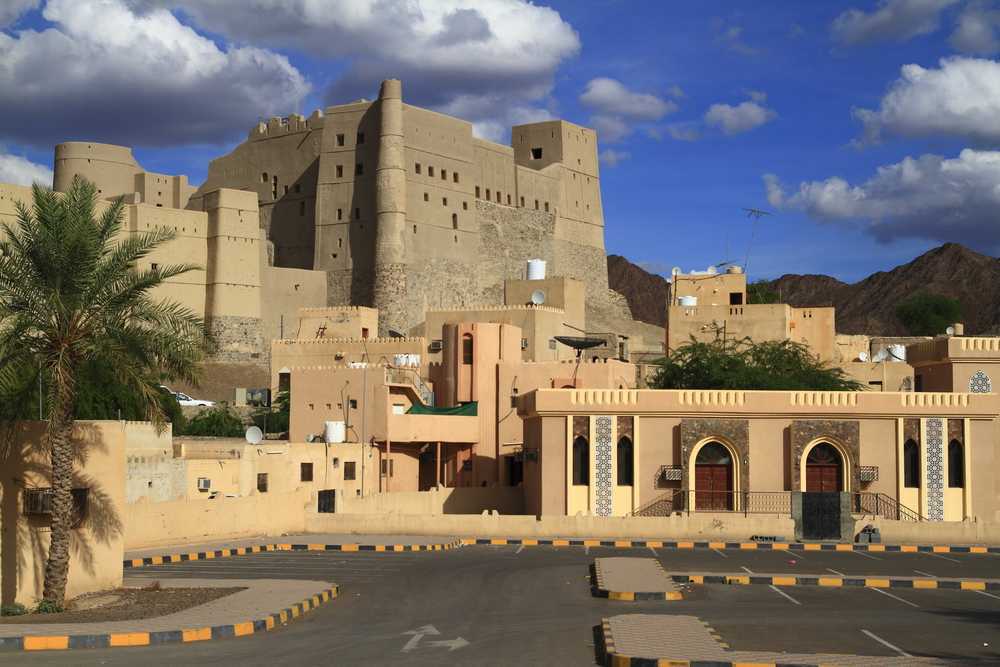 7. Sohar
Sohar, a port city on Oman's northern coast, is famed for its bustling marketplaces, centuries-old forts, and mythological animals such as Sinbad. This was the home of sailor Ahmed Bin Majid. Because of its strong traditional roots, you can better explore Sohar and learn about Omani history and culture. Sohar has plenty to offer everyone, whether it's gourmet dining at a Cornish restaurant, a visit to the 14th century Sohar fort, watching the waves smash on the coastline, spending time at a camel racing track, or shopping for local creative goods in the local souqs.