Places To Visit In Hong Kong
For travellers looking to satisfy their wanderlust in a vacation spot which is the perfect blend of a modern concrete jungle and a shrine of rich, cultural heritage, Hong Kong is the perfect destination. From the heart of the city, with luxurious shopping malls it's ensemble of a million people from all over the planet, to the outskirts riddled with picturesque mountains and lush forests, Hong Kong has more to offer than anyone could ever imagine. Be it the artistic manifestations of rich, ancient Chinese history or the stand-alone attractions that Hong Kong offers, independent from its administrative parent, travel hungry vagabonds are bound to return home with the fondest of memories etched in their hearts.
Tian Tan Buddha Statue
Fondly referred to as 'Big Buddha' by locals, this is one of the largest Buddha statues of its kind. Perched on top of the Po Lin Monastery in Latanu Island, this attraction served as the beckoning cat for this previously forlorn island. Tourists can access the 5.7 km cable car ride from the MTR Tung Chung station to Ngong Ping village on Latanu Island. The cable car flies over a vivid landscape straight out of a Tomb Raider movie. Once in Ngong Ping, travellers can walk through the fairytale village all the way to the monastery, before climbing up to the statue itself, to witness one of the best views they have ever experienced, alongside marvelling at the grandeur of the 34-feet tall statue itself.
The Beaches at Repulse Bay
While Hong Kong is not particularly known for sprawling beaches, here is a city that has it all. The considerably less crowded beaches at Repulse Bay are a great place to wind down, after a couple of days of adhering to a packed sightseeing schedule. Travellers can visit this beach to let the serene ocean water embrace them in a relaxing swim, or enjoy the plethora of trendy shops and eateries all along the beach side road. After a frivolous day at the beach, famished tourists can enjoy a delicious pizza at Amalfitana diner, or munch on mouth-watering sea food at barbeque stalls sprinkled across the beach.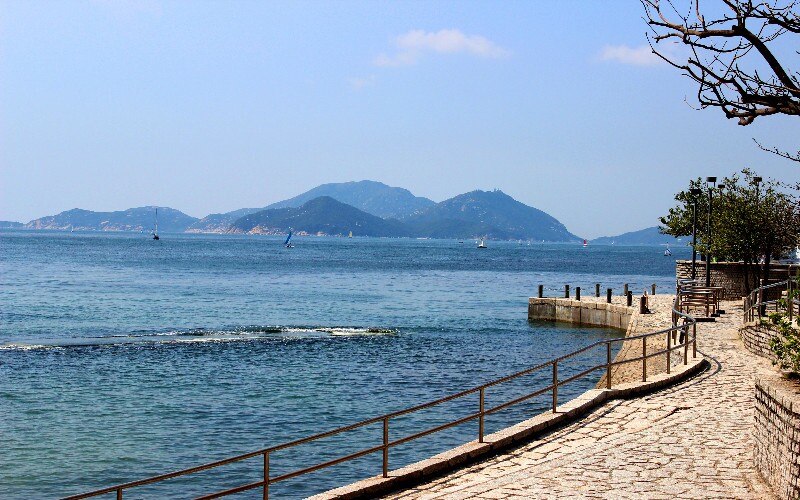 Hong Kong Disneyland
A trip to Hong Kong is incomplete without the mandatory visit to Disneyland. Tourists of every age, from 8 to 80, are bound to lose themselves in this world of hope, magic and endless frivolity. Fondly referred to as 'the happiest place on Earth', this is one place no one wants to leave. It is located on Penny's Bay in Latanu Island, this is a place brimming with the magic of Disney, while also adhering to ancient customs of Feng Shui to incorporate Chinese Culture. Disneyland is divided into 7 lands, namely Adventureland, Fantasyland, Toy Story Land, Tomorrowland, Grizzly Gulch, Mystic Point, and Main Street, U.S.A. Tourists will be spoilt for choice with hundreds of performances to capture their attention, activities like a trip to Tarzan's treehouse, Jedi Training, or a ride on the renowned Hyperspace Mountain. Exhausted visitors can end their fun-filled day marvelling at the spectacular firework show.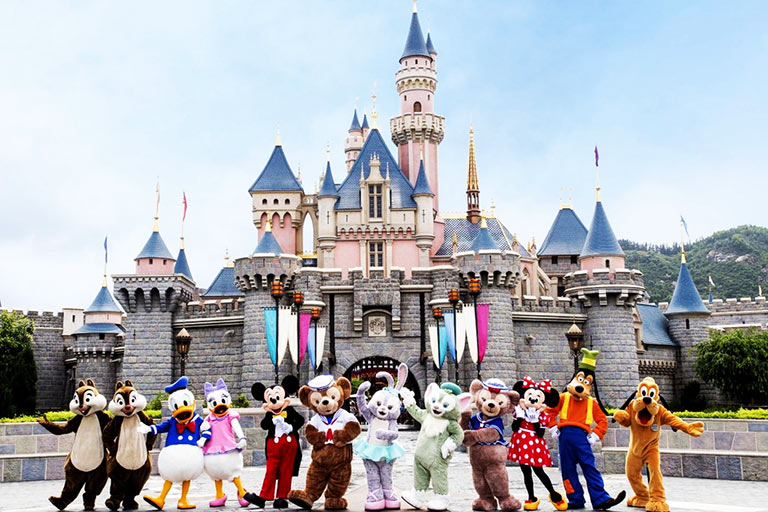 Hong Kong Skyline (Victoria Peak, Kowloon Waterfront)
Most people think of Manhattan when they envision a spectacular skyline. Visitors can provide testament to Hong Kong being the perfect competitor to Manhattan, in terms of an outlandish skyline. A complex array of skyscrapers, contrasted beautifully with picturesque mountains and forests, the Hong Kong Skyline can take any travel hungry tourist's breath away. Tourists can take a tram to the top of Victoria Peak, a lush viewpoint riddled with nature trails, shops, and restaurants and a scintillating view of the brilliant skyline. They can also opt to visit the Kowloon Waterfront and take a seat on a bench along the water, looking across the city with all its splendor. At night, the brilliantly lit skyscrapers against the backdrop of the sky make for one of the most marvellous views you will ever experience. Another popular night-time attraction is the laser and firework show, A Symphony of Lights which makes every day seem like New Year's Day.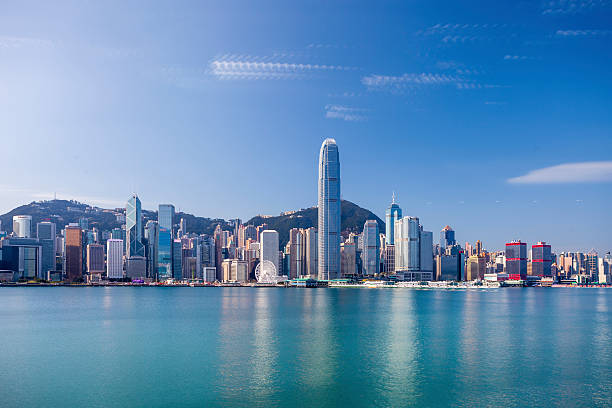 Temple Street Night Market
For tourists looking to ndulge the shopaholic in them, as a late evening walk through the Hong Kong Temple Street Night Market is the cherry to top one's Hong Kong visit. With mouth watering bargains on almost anything you could possibly think of, from the latest futuristic gadgets, to trendy junk jewellery, and ancient Chinese handicrafts, a visit to this place will leave travellers dumbfounded for choice and an unwillingness to leave. The best way to get here is to get off at Jordan Station and walk the rest.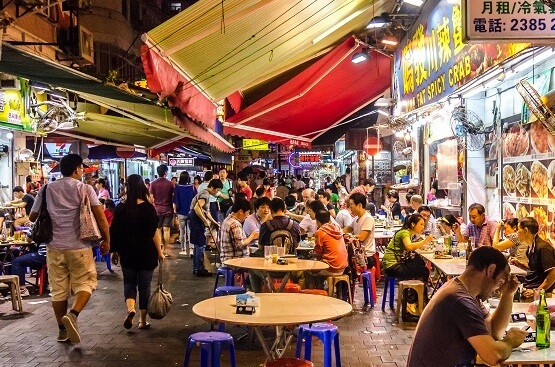 Capturing the entire essence of Hong Kong in a few words is almost impossible. This is a city that will always leave one wanting more, no matter how many days they spend here. Wanderers come here with high expectations and leave overwhelmed, taking in only a fraction of what this beautiful place has to offer.