Sharjah has several wonderful places to visit for a perfect vacation
You're studying other civilizations and civilisations. Many of us are fascinated by history, art, and culture. If this describes you, you should consider Sharjah as a destination for your next trip. Due to its rich history, this city of the United Arab Emirate has been designated as the Arab World's Cultural Capital. It still proudly upholds Islamic civilisation's basic ideals. As carriers of the Arabic world's cultural legacy, the city has well-restored homes, gorgeous mosques, and awe-inspiring museums. You might spend days admiring the beautiful artefacts and well-kept buildings.
Sharjah, on the other hand, is not just about art and history. Sharjah, with its abundance of outdoor activities, excellent street cuisine, and colourful stores, has an exciting side as well. The best time to visit Sharjah is during the winter months (December to February), when the weather is mild (around 20 degrees). Sharjah's weather, on the other hand, is typically hot (40-43 degrees) and dry throughout the summer months (May to August). Sharjah has a moderate and inexpensive cost of living. If you want to save money, there are other choices accessible, such as shared renting. If you're looking for a somewhere to stay, Sharjah hotels are quite easy to come by. Early November is the cheapest time to visit Sharjah.
Now, without further ado, here are some of the greatest locations to visit in Sharjah and activities to do while you're there:
1. Sharjah Museum of Islamic Civilization
The Sharjah Museum of Islamic Civilization should be your first stop if you're interested in Islamic history. This museum, which is located on the banks of Sharjah Creek, will introduce you to the origins of Islamic civilization across the world.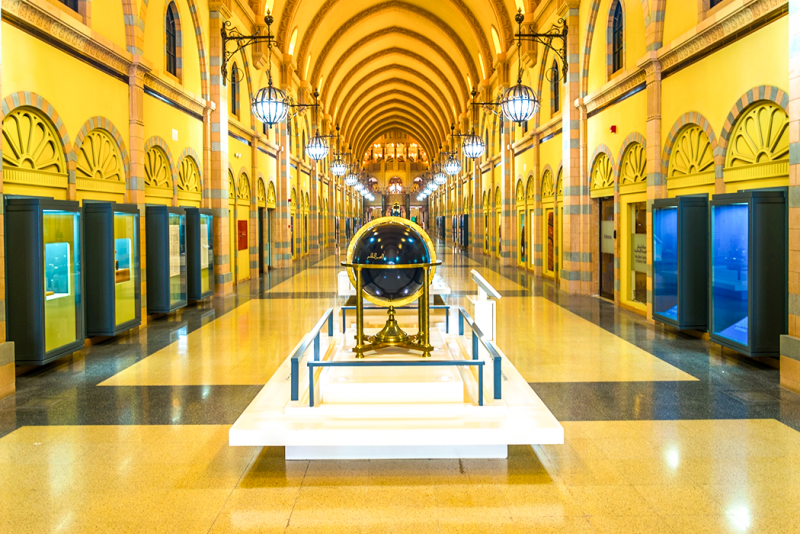 More than 5,000 items from the Islamic world are on display at the museum. Woodworks, ceramics, clay, glass, jewellery, handicrafts, and pottery are featured on the museum's top level. The temporary displays are sure to pique the interest of any history or culture buff. At the same time, the stunning galleries and massive mosaic beneath the central dome will enchant you.
2. Al Qasba
Al Qasba serves as a commercial and cultural centre. The many entertainment packages and outdoor activities offered by this coastal neighbourhood are well-known. There is an art centre, a music centre, restaurants, theatres, and amusement zones there. There are also gardens, fountains, and canals if you wish to spend some time relaxing. The Maraya Art Centre, Al Qasba Theatre, Golden Fountain, and the Eye of the Emirates Ferris wheel are all worth seeing.
There are several restaurants in Al Qasba where you may eat delicious meals. It has restaurants like Beit Setti and Shababeek for people who enjoy traditional cuisine, in addition to well-known fast-food chains like Starbucks, Dunkin Doughnuts, and London Dairy. For pizza lovers, Rossovivo is the finest option.
You may also spend your time in the Canal on an Abra ride or marvelling at the breathtaking view from the Eye of the Emirates Ferris wheel.
3. Sharjah Desert Park
Sharjah's Sharjah Desert Park, in addition to conserving art and culture, also protects the region's endangered fauna. Sharjah Natural History and Botanical Museum, Arabia's Wildlife Centre, and Children's Farm are the three components of this desert park.
The museum provides an excellent overview of the region's flora and wildlife. The wildlife centre is a natural reserve that is home to a variety of Arabian animals. Your children may feed and pet domestic animals such as cows, goats, sheep, and camels at the Children's Farm. This may be an excellent approach to introduce the younger members to nature. It also hosts many children's awareness seminars and maintains a library for them. A botanical garden and the Breeding Centre for Endangered Arabian Wildlife are also part of the desert park.
4. Al Majaz Waterfront
Al Majaz Waterfront Park is a wonderful combination of entertainment and natural beauty, located in front of Lake Khalid. A mini-golf course, musical fountain, Art Park, and a creative centre are all located in the park. It also has walking and jogging tracks for those who want to get some exercise. You may take a stroll around the beautiful vegetation while listening to the chirping birds. A riding route around the lake and a bike rental facility are also available at the park. While you relax by the lagoon, your children may enjoy themselves in the Al Majaz Splash Park. This water park is suitable for children aged 12 and up. It also offers wheelchair access for special needs children.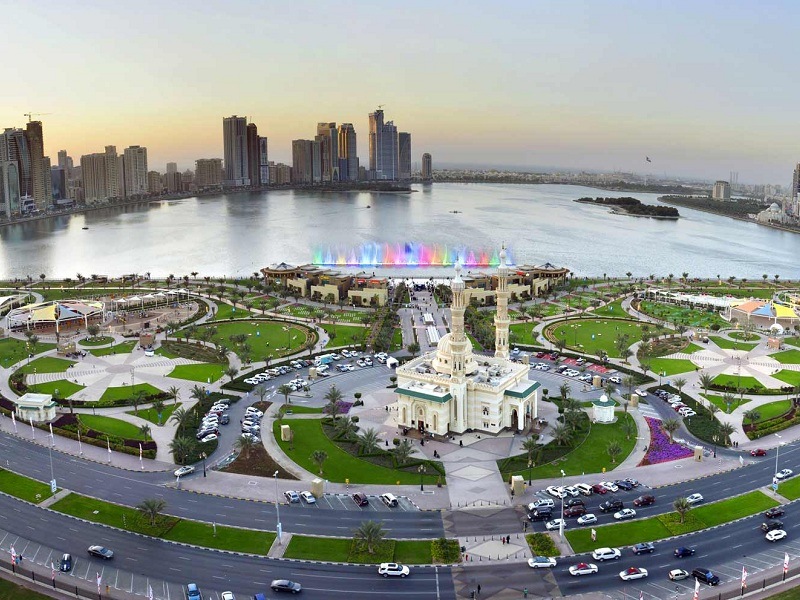 Zahr El Laymon (Lebanese and Arabic), Levantine (Lebanese), Emirgan Sutis (Turkish), Bangkok Town (Thai), Al Fanar, and Shakespeare & Co. are just a few of the interesting eateries in this park. A train trip of Al Majaz or an Abra ride in Khalid Lagoon are also available to visitors.
5. Sharjah Aquarium
Sharjah Aquarium is a fantastic place to go if you want to see some of the area's deepwater fauna. Over 250 kinds of marine animals, including reef sharks, seahorses, sea rays, and clownfish, live in the aquarium's 20 huge tanks. Your children will enjoy learning about the undersea ecology and the necessity of its preservation.
There is also free Wi-Fi, a cafe, a mother's room, a prayer room, a gift store, and a bathroom at this aquarium. This facility is also accessible to wheelchair users.
6. Al Noor Island
Al Noor Island, located in the centre of the Khalid Lagoon, is a lovely sanctuary. It's perfect for individuals who wish to spend quality time with their loved ones. The Butterfly House, Art Park, Literature Pavilion, and lovely garden are all in an other universe.
Al Noor's nightlife is also something to look forward to. Over 500 butterflies representing over 20 species may be seen in the Butterfly House. A kid-friendly playground and the Al Noor Cafe are also located on the island. The dazzling neons and fairy lights make the entire island look magical at night. Buildings, bridges, trees, and pathways are all lit up with luminescence.
7. Blue Souk
The Sharjah Central Souk, also known as the Blue Souk, was founded in 1978 and is a popular shopping location. There are about 600 businesses on two levels of this market. This historic market has everything from antiques to technology. Kashmiri shawls, carpets, bespoke jewellery, and fragrances are all popular items in this market. Some of the products are imported directly from India, Syria, Pakistan, Indonesia, Morocco, and Iran to meet local demands.
Visit Sheba Iranian Carpets or Carpet World for beautiful carpets. RB Jewellery and Al Abyad Jewellery are both well-known for their Bedouin jewellery. Attars from Junaid fragrances and Qarya Perfumes are also available.