The Best Beaches to Visit in Goa During Your Vacation
Itinerants who come to Goa for a vacation want to spend the whole day on the beach. Goa beaches not only raise your spirits, but they also have total relief and a stunning view to enjoy. Goa has a diverse range of beaches to meet your vacation needs.
1. Baga Beach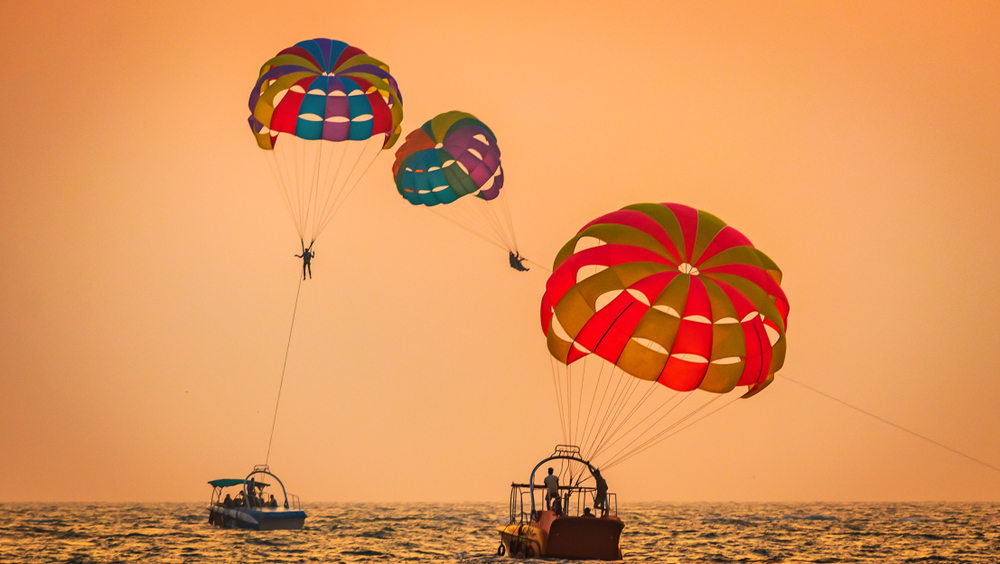 Baga beach is an excellent choice for visiting the best beaches in Goa with family or friends. It's the ideal setting for forgetting about your problems and unwinding in a lively environment. Baga Beach is well-known in Goa for its incredible nightlife, beach parties, delectable seafood, and a variety of water sports. Arrive early in the morning to take in the spectacular sunrise, participate in various sporting events, listen to pulsating music while sipping cocktails, and have a fantastic time on your break.
2. Calangute Beach
Calangute Beach is a popular tourist destination all year. This golden beach has fantastic shacks that serve authentic Goa food and drinks. This is the place to go for the finest fish and to get the most out of the beach vibes. Foreigners enjoy visiting this location because it offers a variety of bars, pubs, and shopping opportunities. When the sun shines brilliantly, you will chill at the beach all day. To get a special experience, literally go to beach shacks.
3. Candolim Beach
Candolim Beach is well-known for its scenic scenery and tranquil atmosphere, which draws tourists who want to unwind for many hours. Candolim Beach is the solution to all your beach fun, with its scrubbed dunes, sparkling water, crisp sea breeze, and water sports for thrill seekers. To quench your appetite for a relaxing drink, visit one of the nearby shacks. It is one of Goa's finest beaches for relaxing with family and friends.
4. Anjuna Beach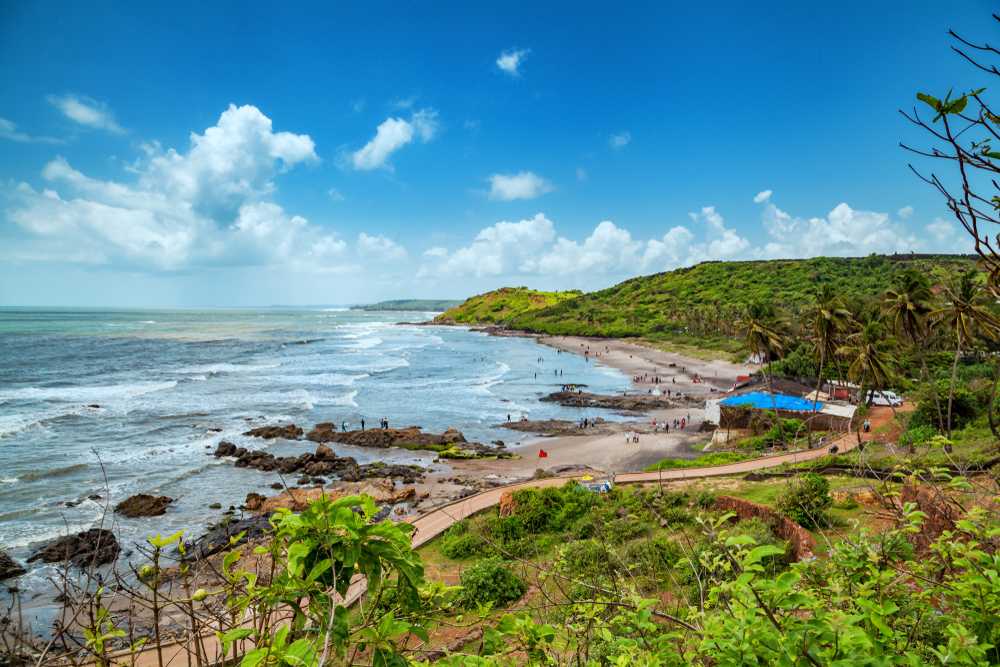 Only at Anjuna Beach can you get the finest beach view with mesmerising surroundings. The golden sand beach, known for its softly swaying palm trees, delivers an unforgettable experience. Anjuna Beach, popular with European and Indian visitors, is renowned for its nightlife. Anjuna Beach has plenty to keep you amused, whether you're looking for fun in water sports or a party mood. Budget hotels are available for an enjoyable stay near this beach.
5. Agonda Beach
Are you looking for a lovely beachside spot? To make the most of your Goa holiday, head to Agonda Beach. At Agonda Beach, the fresh air, clean sand, and water birds will refresh the mind and body. The sunrise and sunset at this location are truly breathtaking. Since hawkers are not permitted on this beach, you will be free of disturbance. Agonda Beach is lined with posh shacks where visitors can sample delectable seafood.