The Best Trekking Spots in Thailand
Take a look at some of the best spots for your next trip as you prepare for a once-in-a-lifetime adventure with Thailand's best trekking.
1. Chiang Rai
Chiang Rai is Thailand's northernmost province, located 785 kilometres north of Bangkok. Trekking in this region is a fantastic option since its mountainous areas are home to numerous hill tribes, enabling visitors to see indigenous villages that few others see during their visit to this beautiful land. Chiang Rai is rich with natural wonders, making it a traveler's paradise and one of Thailand's best trekking destinations near Bangkok.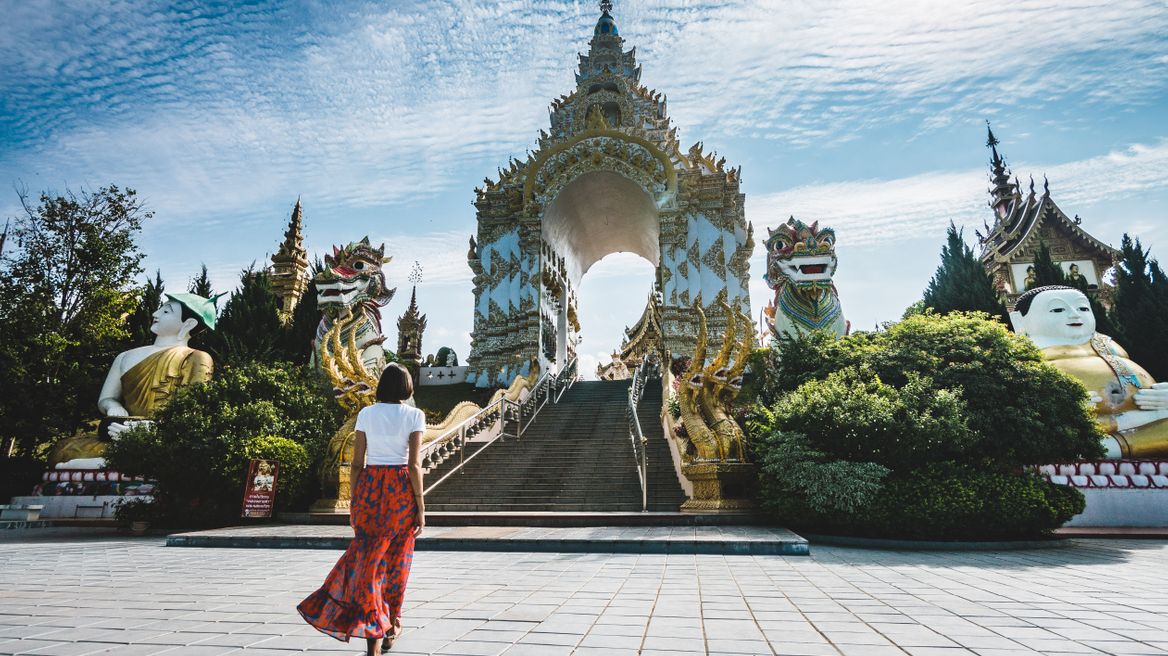 Locations to Visit: Mueang is a great place to go trekking in the district.
2. Chiang Mai
Chiang Mai's trails are ideal for first-time hikers. If you go on a trekking trip in this part of Thailand, you will undoubtedly have an amazing experience. In Thailand, trekking Chiang Mai is an excellent option because it has stunning mountains, valleys, and rivers to visit, including the Pin and Maetang, as well as numerous tribal villages of ethnic minorities.
Locations to Visit: Trekking in the Chiang Dao and Maetang regions is fantastic.
3. Hua Hin
Elephant trekking in Thailand is one of the most amazing things to do. The region is renowned for its elephant camps, woodland, and hilly terrain, providing you with an incredible opportunity to appreciate the country's natural beauty. While exploring and experiencing this magnificent region, you will have a fantastic time riding on the back of a magnificent elephant.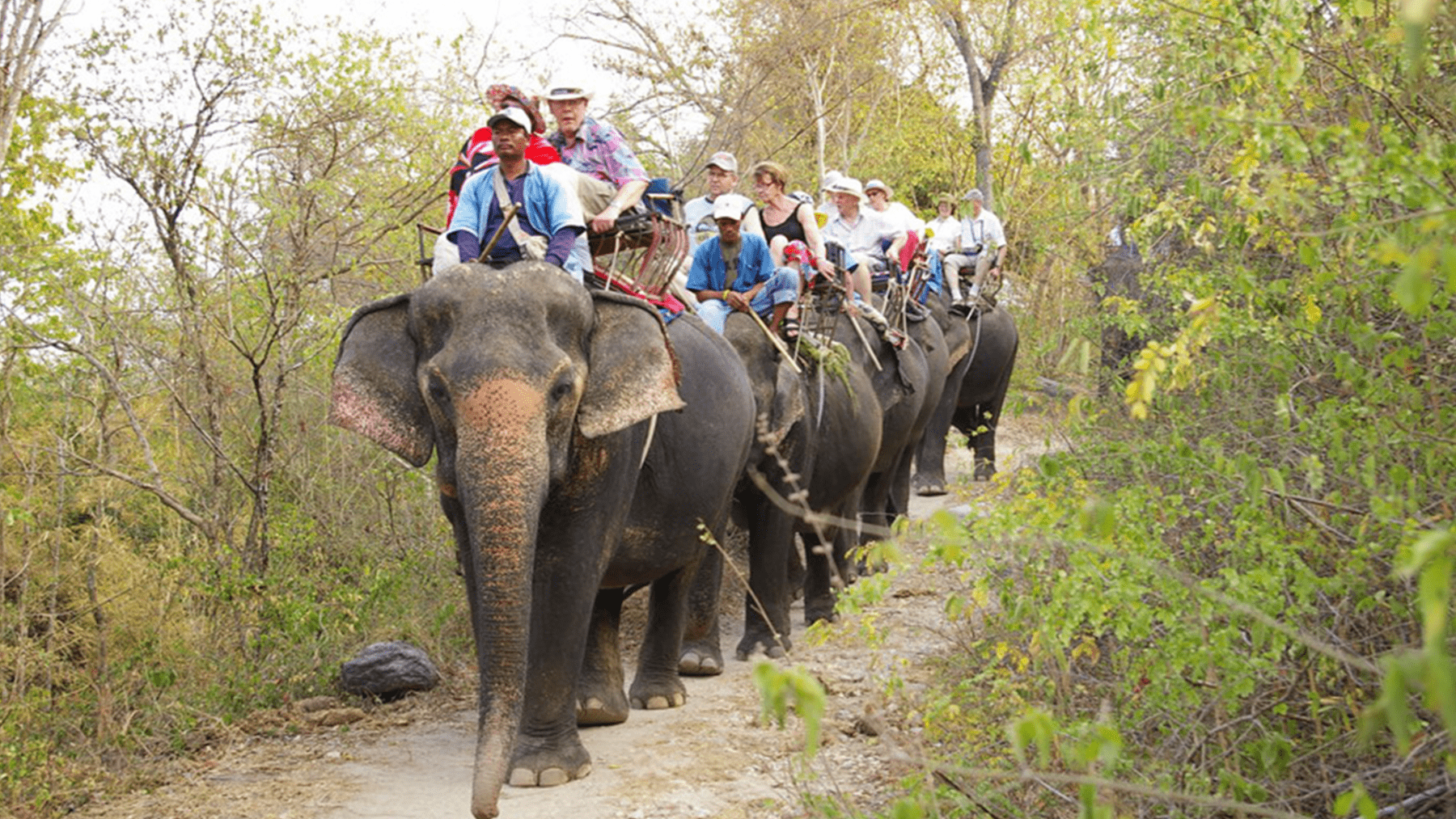 Elephant Village, Safari and Adventure Park, and Pang Chang Hutsadin are only a few of the many locations where you can go elephant trekking.
4. Khao Sok
The jungle treks of Khao Sok are one of the best choices for trekking in Thailand. The trails here are rich in natural scenery and promise a variety of wonderful places to visit, including a pristine lake, flowing rivers and waterfalls, limestone caves, and beautiful campsites. Be sure to go on a day-long jungle trek in Khao Sok if you want to have one of the greatest experiences of your life.
Locations to Visit: Khao Sok National Park, one of the most interesting locations to visit in southern Thailand, is the easiest spot to trek here.
5. Doi Inthanon
Doi Inthanon, Thailand's tallest peak at 2565 metres, is one of the safest locations to go trekking in Thailand tours. It's also one of the most breathtaking, with three spectacular waterfalls cascading down its cliffs and mist enveloping its highest point for the majority of the year. You'll pass through a few small villages of the Hmong and Karen hill tribes, beautiful valleys, and terraced rice fields as you travel the 47 km path to the summit.
Locations to Visit: The mist-laden upper slopes are the best trekking trails here, since they are home to nearly 400 species of birds and are covered in a number of orchids, epiphytes, lichens, and mosses.
6. Kamphaeng Phet
Kamphaeng Phet, a calm and charming province with many cultural and natural attractions, is a historically important part of Thailand. Many national parks with fertile trees and high mountains can be found in the west, while flatlands dominate the east. Many ancient ruins can be found in the province, which you can see.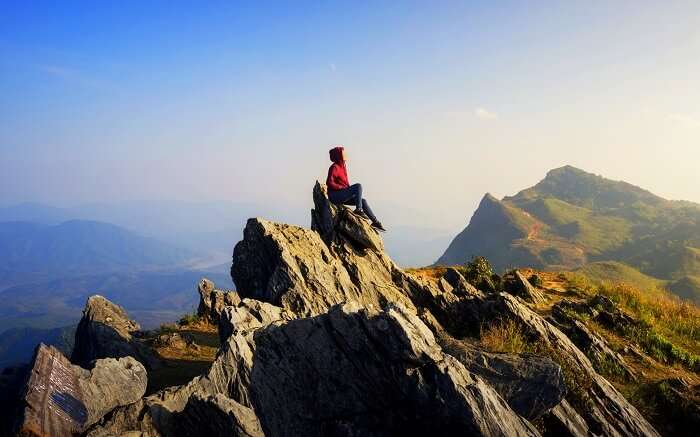 The national parks with magnificent mountains and green trees are the perfect places to trek in this province.