These Must-See Darjeeling Attractions in May are Not to Be Missed
Darjeeling is a charming hill station and a real traveler's delight, nestled peacefully in the Himalayan range between lush valleys and tranquil monasteries. Darjeeling's warm climate makes it a pleasant destination at any time of year. Darjeeling, surrounded by vast tea plantations and picturesque valleys, is unquestionably one of the best places to relax and unwind.
Batasia Loop
On one of Darjeeling's most scenic train tracks, take in the most spectacular views of Darjeeling and the Kanchenjunga snow-capped peaks. Batasia Loop is a spiral railway line that is a stunning display of architectural and engineering brilliance.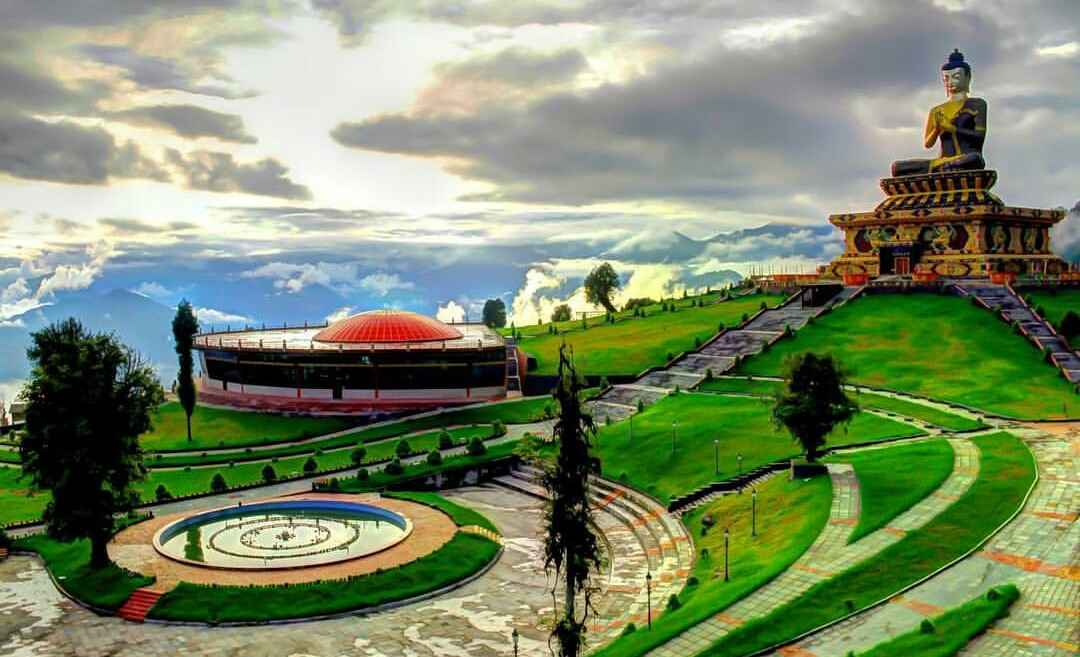 The War Memorial and the Eco Garden contribute to the beauty of this scenic place. It is one of Darjeeling's best picture opportunities. Hill Cart Road, which runs parallel to NH 55, is where Batasia Loop can be found.
Padmaja Naidu Himalayan Zoological Park
Darjeeling Zoo or Padmaja Naidu Himalayan Zoological Park, formerly known as Himalayan Zoological Park, is one of the best places to visit in Darjeeling with family, friends, or even alone.
Padmaja Naidu Himalayan Zoological Park is the country's only specialised Zoo, and it is globally renowned for its Red Panda, Snow Leopard, Tibetan Wolf, and other critically endangered Eastern Himalayan animal species conservation breeding programmes.
Tiger Hill
This is one of the best places to visit in Darjeeling for trekking and enjoying nature at its best. Tiger Hill, at a height of about 2590 metres above sea level, has a panoramic view that will steal your breath away. Hiking is available here; a short hike will be expected to reach the Tiger Hill view tower, where you can enjoy breathtaking views of the peaks through a telescope.
This is one of the best places in Darjeeling to visit for a unique travel experience. If you are an explorer or a nature lover, you can go to Tiger Hill for a memorable experience. Tiger Hill is well-known for its stunning sunrise and sunset views. The peaceful and eye-catching vision of snow-capped mountains and sunshine hitting the peaks.
Darjeeling Himalayan Railway
One of Darjeeling's most famous attractions is the century-old Himalayan Mountain Railway, a UNESCO World Heritage Site also known as the Toy Train.
This 14-kilometer toy train ride through a breathtaking gorge, steep curves, and lovely bridges, all while enjoying fresh Himalayan breezes, will blow your mind. Taking a trip on the Darjeeling Mountain Railway is one of the must-do things in Darjeeling.
Peace Pagoda
The Peace Pagoda, only a short distance from the Nipponzan Myohoji Buddhist Temple, is a centre of self-possession and a common destination for Lord Buddha's manifestation.
The Peace Pagoda, which was established in 1972, draws people of all faiths and offers distilled peace and love to all. It is one of the best places in Darjeeling to visit if you want to practise meditation. If you hit the apex, you can take in the breathtaking views of Darjeeling.
Himalayan Mountaineering Institute
The Himalayan Mountaineering Institute provides the finest instruction for both experienced and novice mountaineers. It is one of India's most prestigious and well-known mountaineering institutes.
On November 4th, 1954, Pandit Jawaharlal Nehru, India's first Prime Minister, founded the college.
Tinchuley
Tinchuley is a peaceful village in Darjeeling known for its tea plantations, fruit orchards, rambling River Teesta and Rangeet, and breathtaking views of the Himalayas.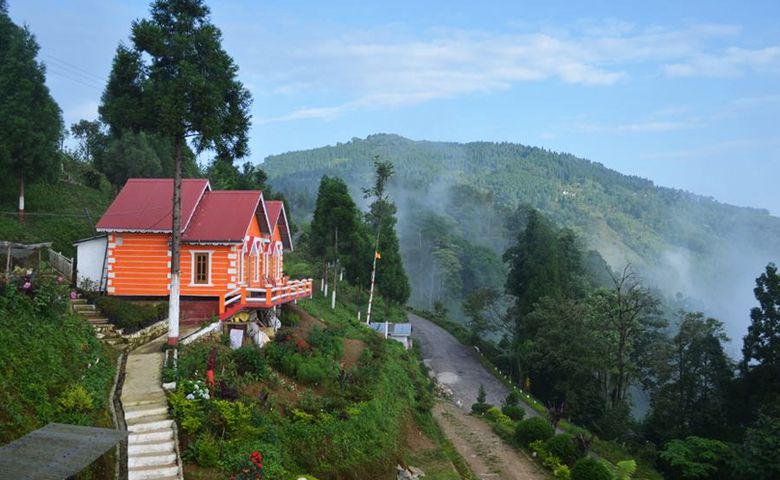 The family will go on a nature hike and have a picnic. The misty and friendly weather makes it easy to visit this lovely village. Many adventurers come to Darjeeling to participate in events such as hiking, trekking, rappelling, and rock climbing.