Top 4 Islands Near Phi Phi Islands
Phi Phi is surrounded by some of the most stunning islands in the world, each with its own set of attractions. Look over this list of all the islands that you can see in the region.
1. Koh Khai Nok
If you think Koh Khai Nok is a remote, gorgeous island, you're mistaken. It is located in Phang Nga Bay, about 30 minutes from Phuket (East Coast), and is an enticing overlooked location that must be visited. The island of Koh Khai Nok is known as the "lost jewel" of the Phi Phi Islands. We travel southeast along the Sapan Bay to meet Koh Khai Nok. Rang Yai Islands, with Pearl Farm in front, as well as radio masts and hills overlooking Phuket Town, are located to the north.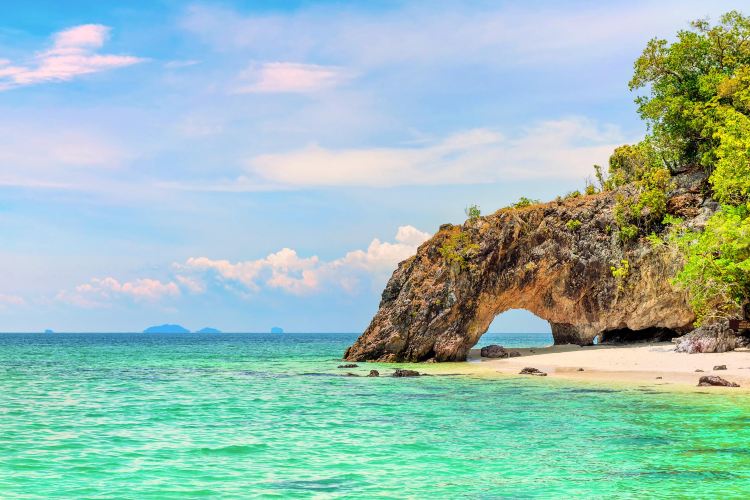 Koh Khai Nok is a small triangular island the size of a big football pitch, with rugged headlands and white sands covering this beautiful island. The islands are home to a large plethora of coastal aquatic flora and fauna found in the Island with up to 12 different rich species of tropical fish.
In Koh Khai Nok, there is a coffee shop that fills the air with the wonderful aroma of coffee. The island of Koh Khai Nok is home to multi-million dollar wooden sailing yachts. On Koh Khai Nok, there are many restaurants that offer excellent fresh seafood and some of the best sandwiches on the island.
2. Koh Bida Nok And Koh Bida Nai
The two prominent islands near the Phi Phi archipelago, Koh Bida Nok and Koh Bida Nai, which are largely on the archipelago's south shore, are essentially two limestone islets emerging from the Andaman Sea. These islands are better known for their scuba diving opportunities. People should take advantage of the best diving opportunities in the world, as this region is known for its thrilling underwater topography, which includes a great wall, small caves, sandy bottoms, and sloping reefs of soft and hard corals strewn around, providing you with a once-in-a-lifetime chance to be surrounded by such stunning underwater scenery.
If you've been looking for a one-of-a-kind experience, Koh Bida Nai is the place to go. Known for the massive rocks that used to be part of the cliffs, as well as an abundance of marine species, including the gastropod molluscs known as nudibranchs creeping on the rocks submerged in the seabed. Since Koi Bida Nai is shallower than Koh Bida Nok, it is also suitable for snorkelling.
3. Koh Yao Islands
The islands of Koh Yao Nai are well-developed and renowned for the peaceful atmosphere that surrounds them, making them popular around the globe after Conservation International and National Geographic Traveler magazine presented it with the World Legacy Award for Destination Stewardship. These are regarded as one of the best islands in the vicinity of Phi Phi.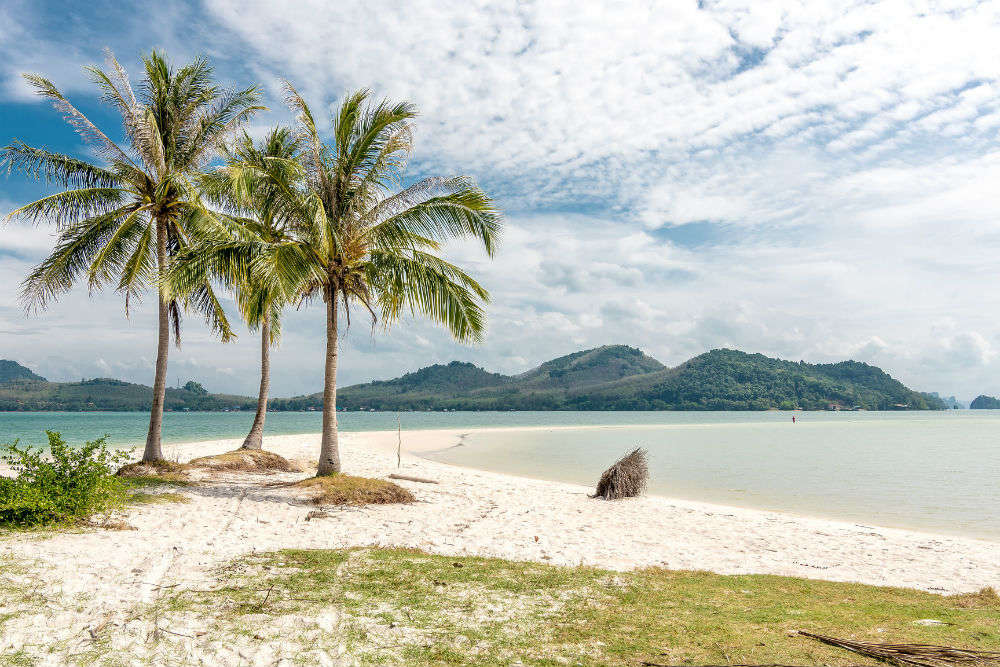 There are a few things to keep in mind before visiting this location: rubber farming takes place here, as well as tourist fishing. Unfortunately, there are no banking facilities available, so one must make the requisite changes. On the other hand, internet service is available in hotels, pubs, and spas on Koh Yao Noi.
4. Mosquito Island
The Mosquito Islands' eastern side has two beautiful beaches, but they are barely reached by anyone since, as the name suggests, a large population of mosquitoes arrives at sunset, causing a lot of discomfort to tourists. Mosquito Island is noted for its unique soft coral reefs and aquatic life found under the surface. The appearance of a three-headed pinnacle at a depth of 15m, which provides a habitat for blacktip reef sharks, is the most appealing aspect of visiting this location. These sharks can be found on one of the islands near Phi Phi.