Top Honeymoon Places In India
Wedlock is seen as a heavenly union that binds not just two families or self, but also two souls in an immortal link for the rest of their lives! It's such a lucky relationship, and it'll be even better if you add some extra passion and tenderness to it with a relaxing honeymoon vacation. Sushant Travels is ready to support you and guide you during your trip if you have any queries regarding the location or budget.
Darjeeling
Take in the breathtaking view of the sun rising over the skyline from the Tiger Hills; this location promises some spectacular romantic settings. With your companion, take in breathtaking views of the Himalayas, Mt Everest, and the intriguing Kanchenjunga Peak. Teesta River rafting, Sandakphu, The Toy Train, Himalayan Mountaineering Institute, Padmaja Naidu Himalayan Zoological Park, Peace Pagoda, vistas of Khangchendzonga, Darjeeling Blossom Ecotourism, and much more are among the top things to do in Darjeeling. From September through April is the best season to visit Darjeeling for a honeymoon.
Gulmarg
It is a hill station in the Indian state of Jammu & Kashmir. It boasts beautiful meadows, and the beauty of the snow-covered hills and valleys of this hill station promises to be one of India's greatest honeymoon locations. It is also a winter recreation centre, mostly for skiing.
Cherrapunji
Despite the fact that it was not India's most visited location. Many amazing aspects are providing an awesome time to honeymoon lovers. The Mawsmai waterfalls, as well as the living root bridge that acts as a cascade in the midst of the vegetation, are also worth seeing. It is recognised as one of the world's most beautiful waterfalls. Furthermore, there are several locations rich in tranquilly and peace, and it would be ideal to share this beauty with your spouse.
Udaipur
It is a beautiful city of lakes renowned as the Venice of the East. This area, surrounded by hills, is endowed with breathtaking scenic views that will captivate many nature enthusiasts. You and your spouse have a lot of wonderful things to see and do.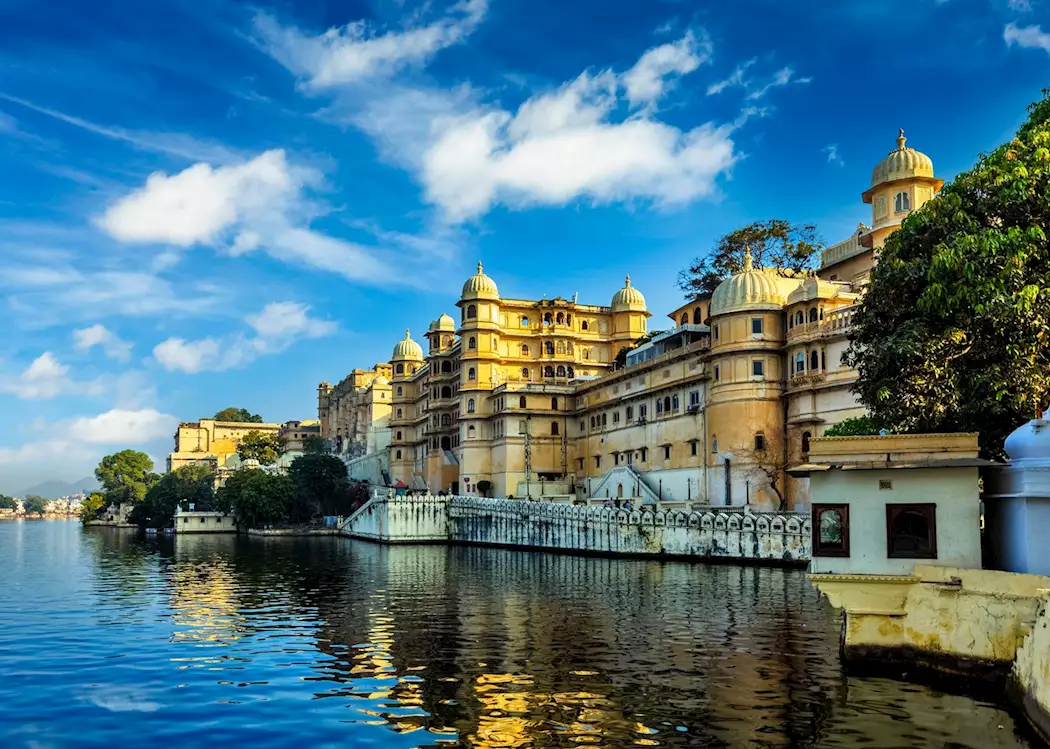 Jaisalmer
In the middle of the Thar Desert, let the hearts embrace one other. Jaisalmer is, without a doubt, the greatest honeymoon destination. You and your spouse may savour delectable Rajasthani cuisine in a relaxing setting. The city of Jaisalmer has a large collection of art and crafts that depict culture and heritage. An thrilling camel safari will allow you to explore this wonderful beauty. Jaisalmer is known for its magnificent Havelis and Forts, making it an ideal royal honeymoon location.
Rishikesh
This location provides both adventure and tranquilly. Contains strenuous excursions, terrifying daring sports, thrilling camping, and a variety of fascinating activities. It offers some of the most beautiful sights to see with your spouse.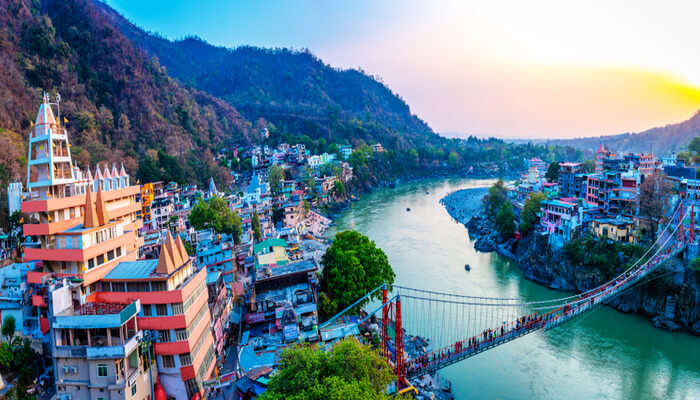 Kovalam
Thiruvananthapuram in Kerala is a lovely city with several beaches. This location, which runs along the Arabian Sea, provides an ideal setting for a honeymoon. It's a great place for newlyweds because of the wonderful seafood, ayurvedic medicinal treatments, and the shallow seas surrounding gorgeous resorts.