Top Kollam Tourist Places – Slice of Heaven in Kerala
Kollam is a beautiful place in South India, which fascinates you with its multitude of tourist attractions. Such was the fame of Kollam once as a trade centre that everyone from the Romans, Arabs, Chinese, the Portuguese, Dutch, and British traders were clamouring to get their hands on the spices and the cashew crops of the region. Take a look at some of the top Kollam tourist attractions for a dreamlike holiday in God's Own Country, Kerala.
1. Jatayu's Earth Centre
Jatayu Earth's Centre, which spans 65 acres of land, is a rock-themed park dedicated to mythology and adventure. At Jatayupara Nature Park, the world's largest bird sculpture is the primary attraction, and it is one of the many notable locations in Kollam. There includes a 6D cinema, a digital audio-visual theatre, a cable car, and the Siddha Cave Healing Centre. The tale of Jatayu is told to visitors at this virtual reality museum. Paintball, laser tag, archery, bouldering, rock climbing, air-rifle shooting, zip line, trekking, rappelling, valley crossing, and other adventure activities are available.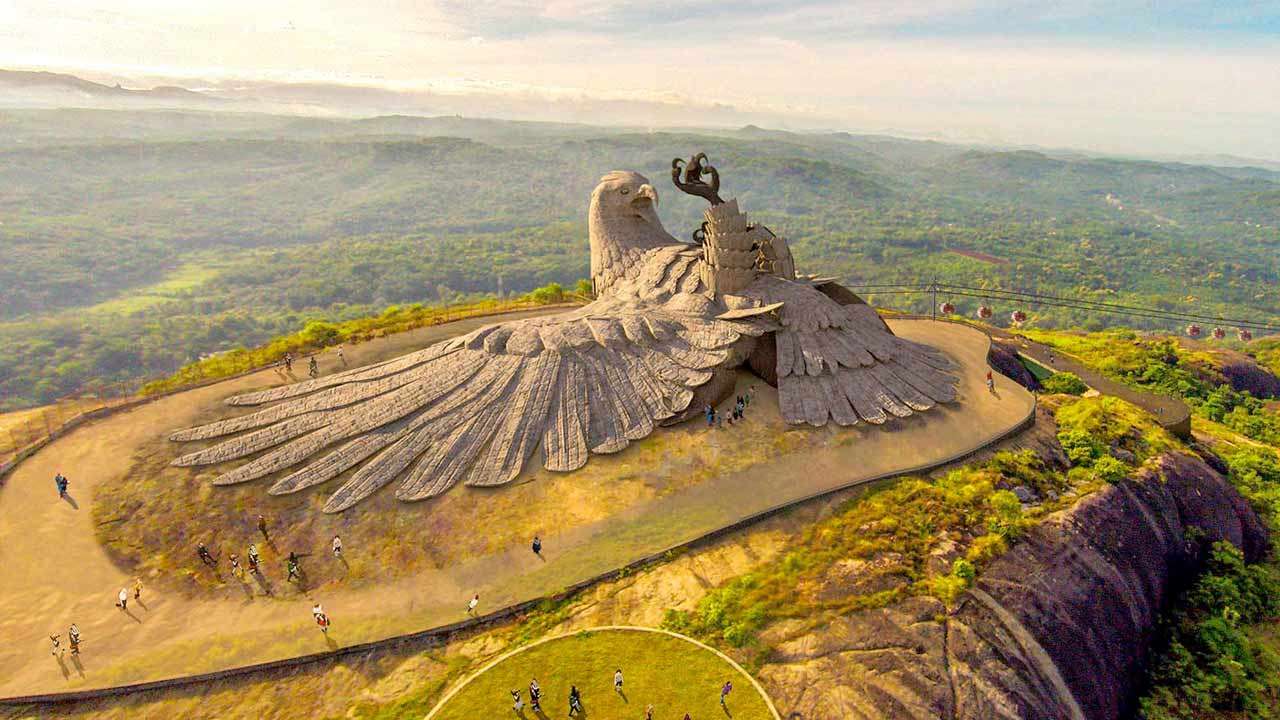 2. Thangassery Lighthouse
If you're looking for the top tourist attractions in Kollam, you've come to the right spot. The Thangassery Lighthouse, also known as the Tangasseri Lighthouse, is the second highest lighthouse on Kerala's whole coast, making it one of the most visited lighthouses in the state. The tower, which stands at a height of 41 metres (135 feet), has been in use since 1902. With its painted red and white oblique stripes, the magnificent tower is plainly visible and distinct, and it appears very lovely in all its grandeur and majesty.
3. Palaruvi Falls
Palaruvi Waterfalls, which means 'Stream of Milk' in English. The white-stream waterfall, which cascades down from a height of 300 feet, is shaped like a horse's tail. The months of June through January are perfect for visiting this location. It is India's 32nd tallest waterfall and is said to offer Ayurvedic benefits. The thundering noises of the fall contrast sharply with the quiet of the surrounding forests and mist-shrouded mountains, making it one of Kollam's most popular tourist destinations.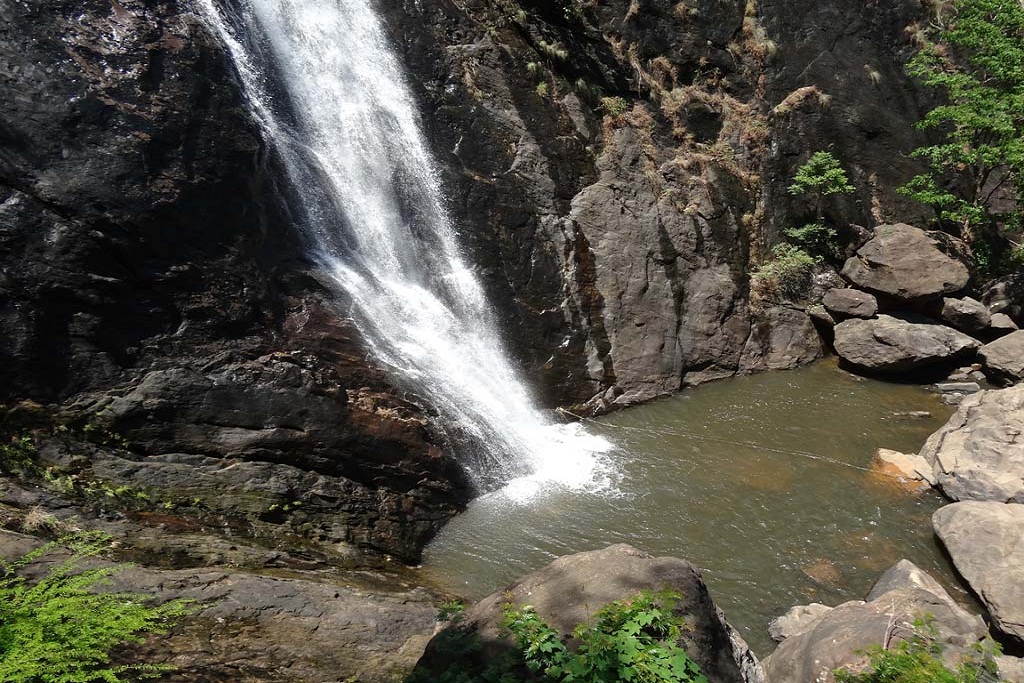 4. Sasthamkotta Lake
The largest of its kind in Kerala, Sasthamkotta Lake is supposed to have gotten its name from an old Sastha Temple near the lake. It is bordered on three sides by hills and serves as Kollam's primary supply of drinking water. The presence of larva chaoborus in the water, which is responsible for eating germs from the lake water and making it healthy and appropriate for drinking, makes it a freshwater source. There are 27 freshwater fish species in the lake. This lake offers boating and swimming opportunities.
5. Kollam Beach
The Kollam Beach, dubbed Kerala's first "Beach Wedding Destination," needs no introduction. In Kollam, there are many sites to see, but this beach is one of the most gorgeous and lovely. This beach, also known as Mahatma Gandhi Beach by some travellers, relaxes visitors with beautiful greenery, tranquil backwaters, and limitless water sports. The Tangasseri Lighthouse, which is a significant landmark on the shore, is also a major landmark. The beach's cultural and spiritual atmosphere is contagious, infusing visitors with renewed energy and emotions.
6. Ashtamudi Lake
The amazing beauty of Kerala, Ashtamudi Lake, gets its name from two words: "Ashta" which means "eight" and "Mudi" which means "branch," implying that the lake has eight branches. It is Kerala's second biggest lake. Along the lake's borders, thick coconut plantations and palm trees may be observed. The Chinese fishing nets that line the lake's shores are also well-known. Between Kollam and Alappuzha, backwater excursions are also offered on the lake. The Munroe Islands boat tour is a fantastic experience. Many resorts near the lake provide a wide range of water activities.
7. Thenmala
Thenmala is India's first planned eco-tourism destination, located in the Kollam district's foothills of the Western Ghats, which is a UNESCO World Heritage Site. Thenmala is a word that means "honey hill." The Parappar Dam, which spans the Kallada River, is also located in Thenmala. Honey from the Thenmala forest is renowned for its therapeutic properties. Winding walkways, the Sway Bridge, an amphitheatre, a musical fountain, boats, and other amenities are available at this location. Pathimoonam Kannara Bridge is a 13-arched bridge on a mountain railway line to the east. The Deer Park is another attraction in Thenmala.