Top Tourist Attractions in Indonesia
The Indonesian archipelago is a collection of islands with a diverse range of cultures, landscapes, and cities that offer hidden riches. Indonesia, with over 13,500 islands under its authority, has something for everyone, from historic temples to active volcanoes to diving in completely uncharted areas.
You may stroll the bustling streets of Jakarta, go back in time with a visit to Tana Toraja's isolated villages, bask in the beauty of Bali, or confront the raging Anak Krakatau.
Beaches of Bali
Bali, arguably Indonesia's most popular holiday destination, offers a variety of cultural sites and customs worth seeing. However, for many people, Bali is synonymous with the island's stunning beaches. If you're searching for a beach holiday, travel to one of Bali's finest beach resorts and soak up the sun.
Warm beach and clear sea are on everyone's mind when they visit Bali, and the island does not disappoint. Kuta Beach is the most well-known, and it's ideal for people who want to mix sun, surfing, and socialising. Because of its popularity, there are plenty of restaurants and activities to do in this area.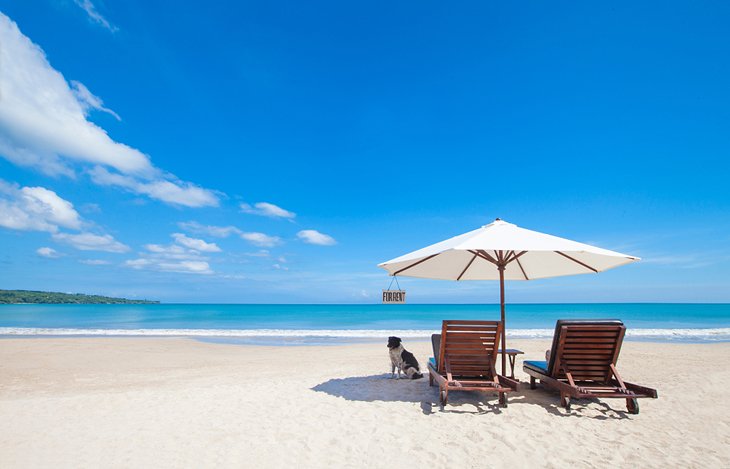 Nusa Dua is a beautiful beach that attracts less people if you're searching for something a little calmer and less congested. Sanur is the place to go if you want to experience a little more culture as well as enjoy some fantastic water sports.
Borobudur
This ancient temple is one of Indonesia's most well-known and culturally significant sites. Borobudur was created in the shape of a typical Buddhist mandala in the 8th century. It is a UNESCO World Heritage Site and is regarded as one of the most important Buddhist sites in the world.
The enormous temple was forgotten for generations when the people of eastern Java was forced to relocate due to volcanic eruptions. However, it was rediscovered in the 1800s and is now one of Java's most popular tourist destinations.
Visit at daybreak for a torch-lit trek up the temple and to witness the complex drenched in sunshine. Borobudur is located in Yogyakarta, a historic Javanese city with a plethora of cultural and historical attractions.
Orangutans of Borneo
Orangutans are a must-see on any trip to Indonesia, and Borneo is a fantastic spot to observe these gorgeous but endangered species.
Though orangutans may still be found in the wild, numerous sanctuaries have been established to rescue and preserve them as land development threatens their natural habitat. The world's biggest orangutan population, as well as other primates, birds, and reptiles, may be found in Tanjung Puting National Park in Kalimantan, Borneo.
If you can't make it to Borneo, orangutans may be seen at the Bohorok Orangutan Centre in Bukit Lawang, a Sumatran jungle tourism hamlet.
Gili Islands
The Gili Islands are a significant attraction in Lombok, which has become increasingly popular among backpackers and visitors in recent years. These beautiful islands include beaches that match those of Bali, as well as diving and snorkelling at a turtle sanctuary. If you want to see more turtles, visit a turtle hatchery, where hundreds of these critters are hatched every year.
Kayaking is also popular in the Gilis, and there are numerous yoga courses to choose from if you want to reconnect with your mind and body. The Gili Islands provide a more laid-back, yet nonetheless exciting, alternative to Bali.
Komodo National Park
Who hasn't fantasised of witnessing a dragon at some point in their lives? Indonesian komodos are not legendary creatures, yet they are fierce and dangerous predators.
The UNESCO World Heritage site of Komodo National Park includes five main islands and a number of smaller ones, as well as the adjacent marine regions. The seas off these islands are among the world's richest and most varied.
On every visit to the park, the komodo dragons are the main attraction, but tourists may also go hiking, snorkelling, canoeing, or visit little communities on the islands. Pink Beach on Komodo Island is another gem. This length of pink sand is one of Indonesia's best beaches.
The islands are only accessible by boat, and there is an admission charge as well as extra fees for transportation, guide services, and other activities.
Sacred Monkey Forest, Ubud
The Sacred Monkey Forest is located in Ubud, Bali's cultural core, and it is here that you can experience the island's historic magnificence.
Many long-tailed macaques, a kind of monkey found across Southeast Asia, may be found at this Hindu temple. The temple is particularly worth seeing since Balinese Hinduism mixes elements of numerous other religions, making it distinct from other forms of Hinduism now practised.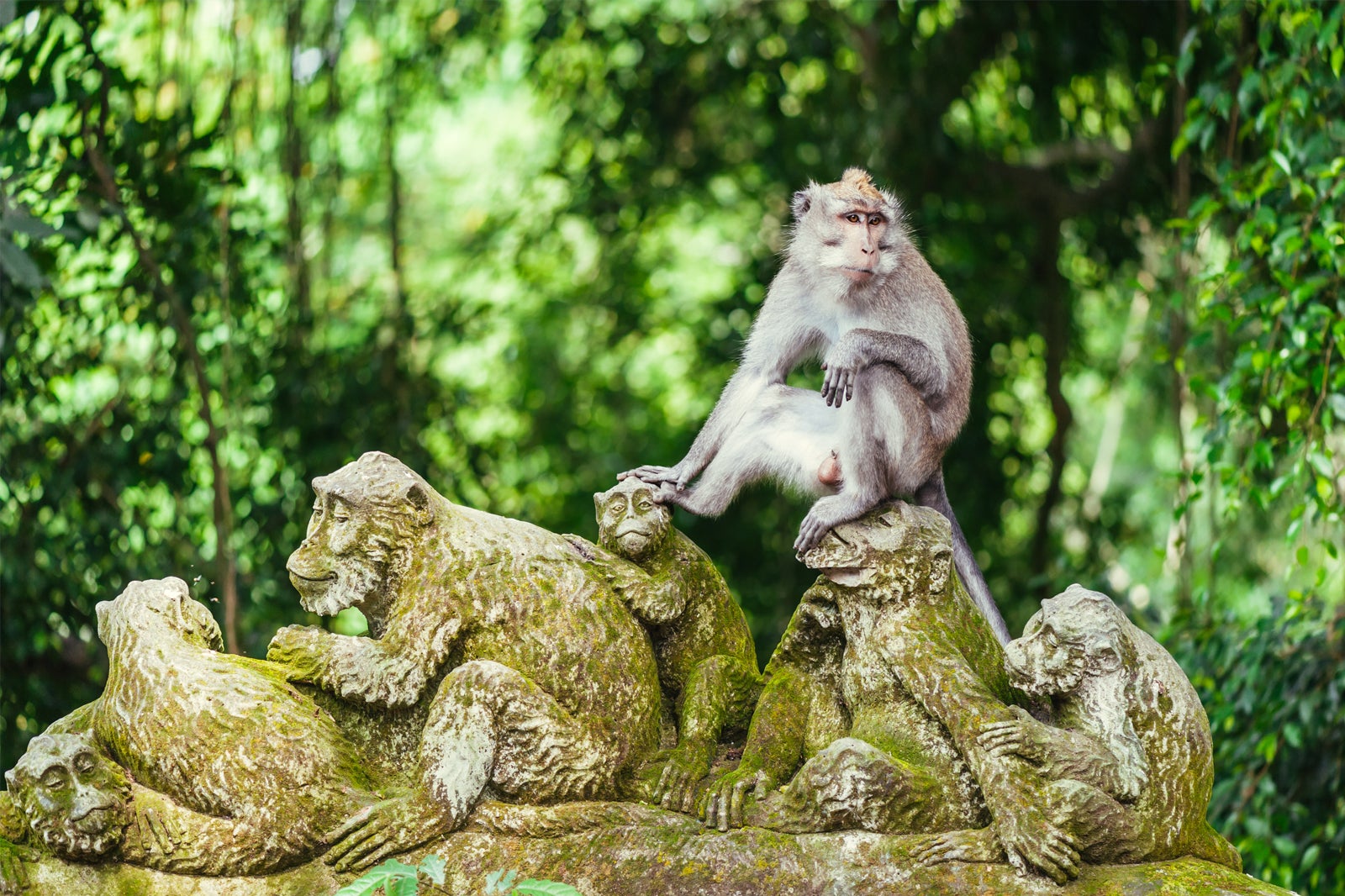 The forest lies near Padangtegal, a little town that has long attracted artists of all kinds, and a visit to the forest and village is a must-do in Bali because of the temple, artwork, and magnificent natural background.
Mount Bromo
Indonesia is located on the Ring of Fire, which contains some of the world's most active volcanoes. Many of the country's volcanoes, like Mount Merapi, are known for their dramatic eruptions and spectacular, but hazardous, beauty.
Mount Bromo is one of the most well-known, owing to its spectacular vistas, especially when seen from above the crater at sunrise. Bromo's summit was blasted off during an eruption, and white smoke can still be seen billowing from the volcano.
Bromo Tengger Semeru National Park encompasses the volcano as well as Mount Semeru, Java's highest summit. The Tengger people live in the park, an isolated ethnic minority whose ancestors may be traced back to the ancient Majapahit kingdom.